With Australian support, the national workforce has been strengthened with 76 Solomon Islanders completing their training and graduating with Australian recognised qualifications in various technical and vocational skills through the Australia Pacific Training Coalition (APTC).
On 16 March, 40 men and 36 women received qualifications in 11 different technical and vocational programs such as Hospitality, Air Conditioning, Carpentry, Commercial Cookery, Individual Support, Plumbing, Leadership and Management, Light Vehicle Automotive, Tourism, Hospitality and International Skills Training (IST).
Speaking at the graduation ceremony, Deputy Secretary for the Ministry of Education and Human Resource Development, Mr James Bosamata, congratulated the students on receiving their internationally recognised qualifications.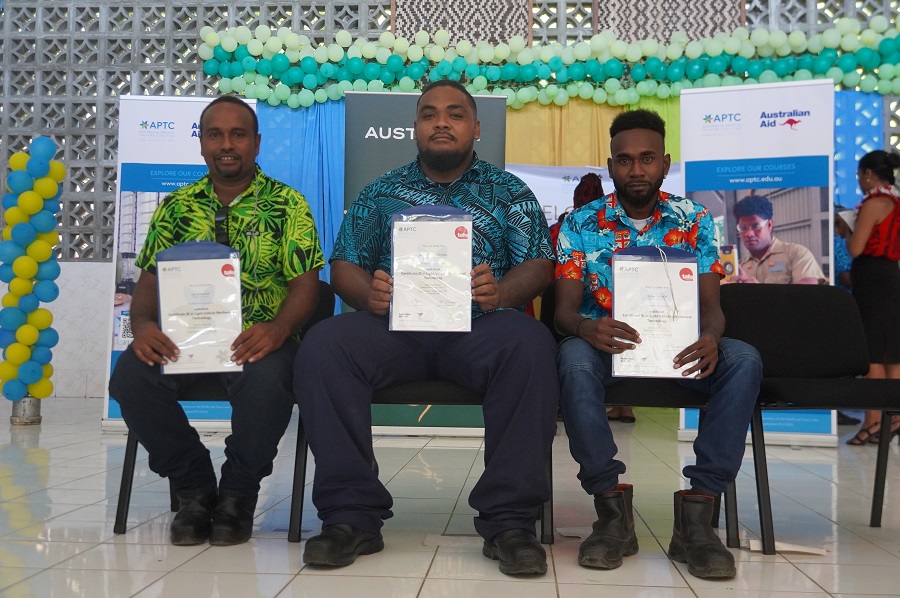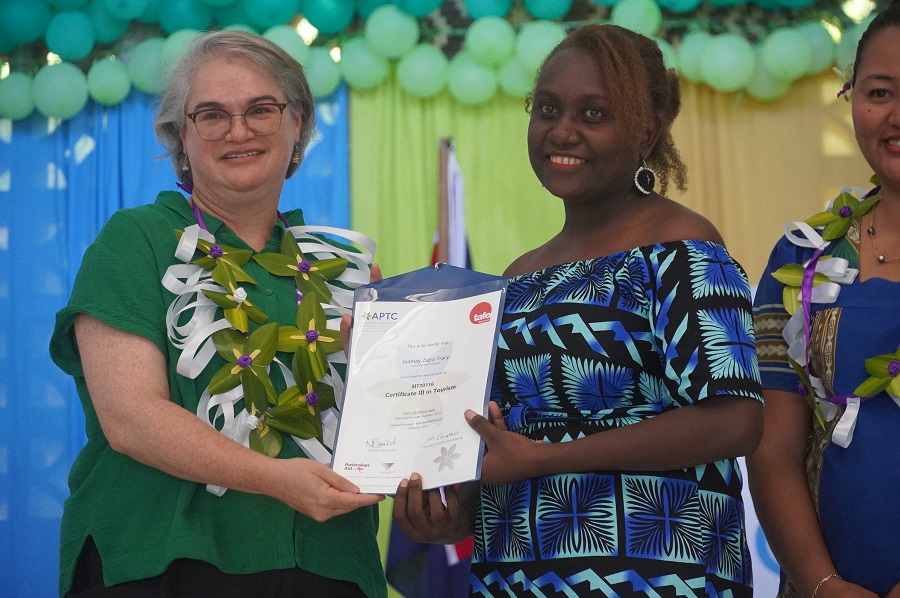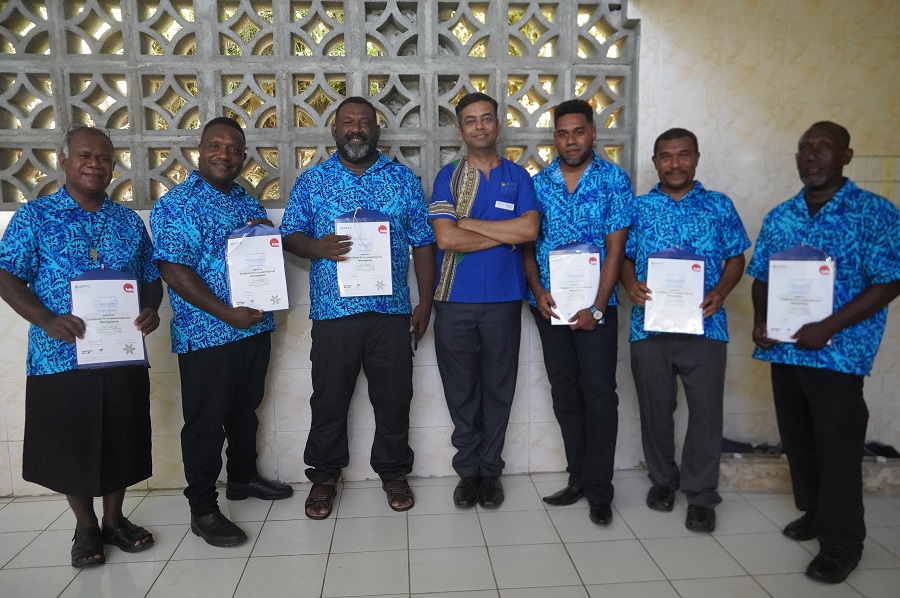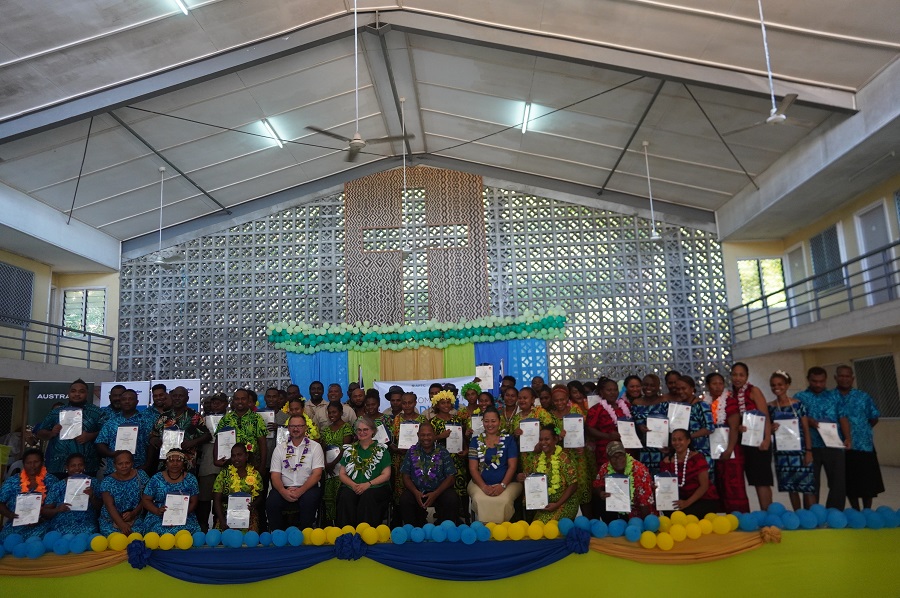 "I am proud of your outstanding achievements. Your qualifications can open new doors and lead to better employment opportunities in our beloved country and possibly even abroad."
Among the graduating cohort were 12 trainers from Rural Training Centres across Solomon Islands who received the International Skills Training qualification.
The trainers were identified through the Solomon Islands Association of Vocational Rural Training Centres. The training provided them with knowledge and techniques to strengthen training delivery and assessment for students to meet industry and learner needs.
"I would also like to commend the Australian Government, which is working through APTC to partner with 10 Rural Training Centres across our country. This partnership is helping strengthen national TVET provision and is in line with the Ministry of Education's development aspirations," Mr Bosamata added.
As part of Australia's increased investment in TVET, APTC is supporting the capacity building of trainers at Rural Training Centres to strengthen learning outcomes for students across Solomon Islands.
In her closing remarks, Australia's Deputy High Commissioner to Solomon Islands, Sally-Anne Vincent, congratulated the graduates on their remarkable achievements.
"Given the importance of TVET, Australia remains committed to helping strengthen TVET systems and training delivery in Solomon Islands. We will continue to work through APTC to strengthen National Training Providers to ensure that people continue to be equipped with the appropriate knowledge and practical skills for self-sufficiency, productivity and responsible citizenship in their communities," she said.
The new graduates join more than 18,000 alumni, including over 2,302 Solomon Islanders trained in full qualifications by APTC.