BURI Community High School (CHS) in Ranoggah, Western Province officially launched its first-ever gospel DVD album on Monday last week.
The launching was held at the Western Provincial capital of Gizo.
More than 60 students and staff travelled in boat loads from Buri to Gizo for the launching on Monday morning.
It coincided with the term one break this week. The majority of the students are spending time at school this week.
Hundreds of people turned up at the Gizo market to witness the official launching, which was also live streamed.
A staff speaking at the launch said the DVD is part of allowing the students to share the message of God through music and as a form of witnessing to others.
The other reason is to support the school development. Income generated from the sales will be used to support the school's library and a computer lab.
At the launch, the students put on a number of songs which were featured in the DVD album.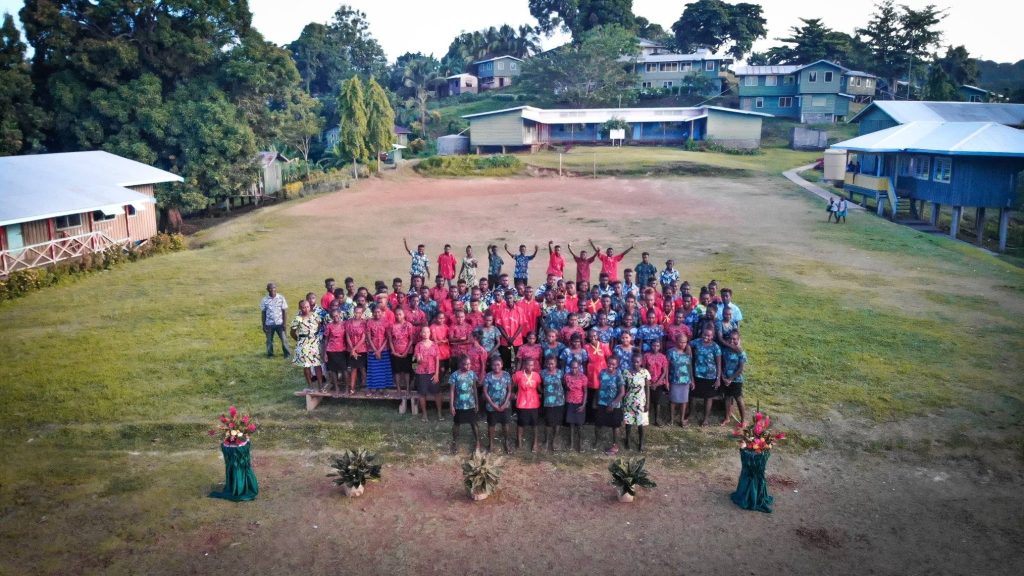 The album's title is called; 'Learning to Serve', which featured 12 songs. The majority of the songs are in English with a number of songs from dialects in Western Province.
The songs were sold on flash drives. At the launching, Area Church Pastor (ACP) for Gizo District Pr Vernon Peter congratulated the school for taking up the initiative to compile the DVD.
He said music is a powerful tool to change lives and also spread the word of God.
And already many have bought themselves a flash drive which is sold at $150.
Member of the Provincial Assembly (MPA) for ward 4 where Buri is located, Ron Ghemu, acknowledged the school administration for the initiative.
He said it is encouraging to see students engaging in singing ministry.
MPA Ghemu also supported the project and was acknowledged by the school during the occasion.
Buri CHS is a boarding school which enrolls students from in, around Ranoggah and the surrounding islands.
The school is operated under the Western Provincial Education Authority.
The school accommodates forms one to five and resumes term two classes this week.

By MOFFAT MAMU