From Nov 16thto 17th, the first China Medical Team (CMT) in Solomon Islands hosted their second free clinic service for the community in Solomon Islands and first one in Santa Isabel.
This time, CMT travelled across to the beautiful sea to Santa Isabel and acted as envoy symbolising the friendship between People's Republic of China and Solomon Islands.
The two-day free clinic service was held in Buala Hospital. It provided free consultation and treatment by a General Practitioner, a Nephrologist and an Acupuncture doctor of Traditional Chinese Medicine from CMT. The registration and diagnosis and treatment were assisted by 1 senior nurse from Natinal Refferal Hospital (NRH), 1 doctor and 5 nurses from Buala Hospital.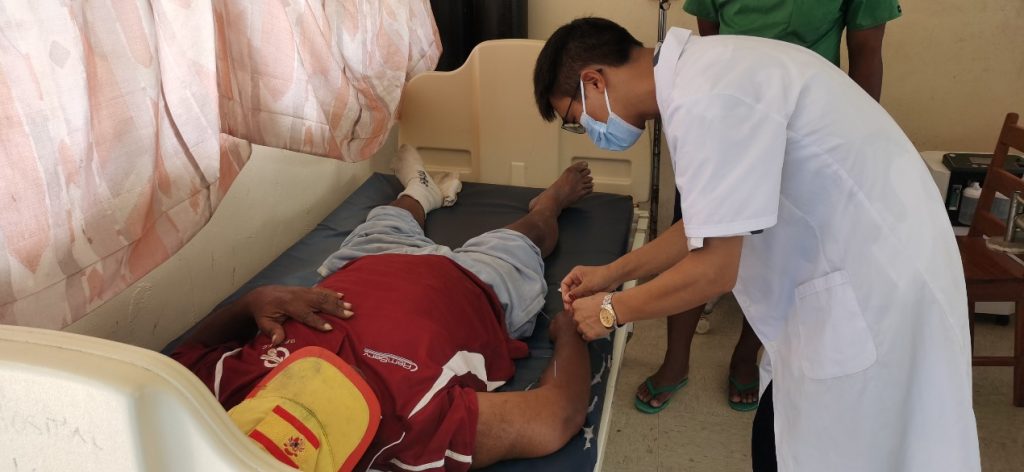 All the medical staff was highly motivated by the presence of Premier of Santa Isabel, Hon. Rhoda Sikilabu, on the second day of free clinic. Hon. Sikilabu visited CMT doctors in their respective clinics and encouraged them for their work in Buala. The Premier expressed that high quality treatment was exactly what she hoped the people of Isabel could enjoy apart from the major infrastructure assistance from partnership with China. She would stay optimistic to the cooperation with China in more fields in order to bring happiness and practical benefits to local people.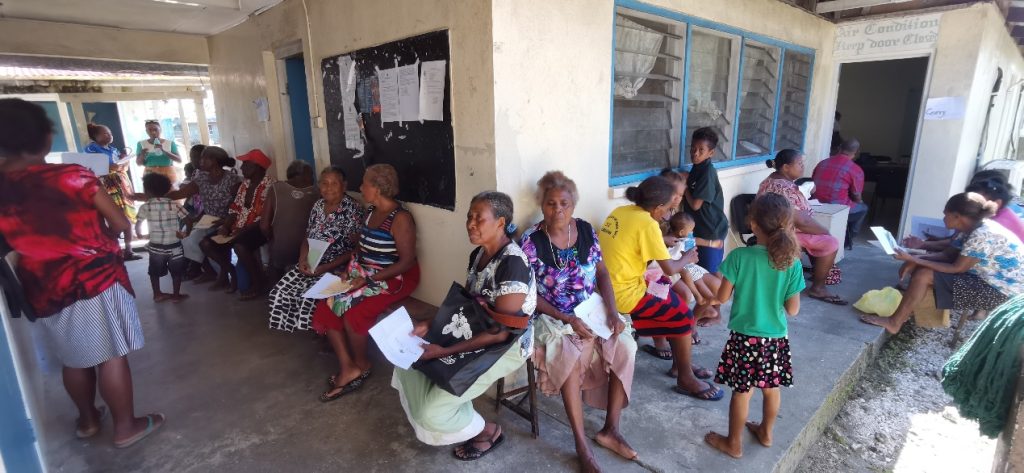 Frank ZHOU, team leader of CMT expressed that safeguarding the health of local people is the solemn duty of CMT. Despite the heat, extended clinic time and kept increasing number of medical advice seekers, doctors were careful and patient to provide quality service for participants. According to the record of CMT, the free clinic received 137 patients within 2 days. For each and every visiting patient, CMT doctors and local medical staff carried out thorough physical-check, detailed consultation and necessary treatment. Complimentary China manufactured medicine was distributed according to doctors' prescription and English instruction on how to take was written on the package.
With previous coverage and patients benefited from acupuncture therapy in National Referral Hospital (NRH), Acupuncture treatment was warmly welcomed by Buala residents. Acupuncture doctor performed acupuncture and cupping treatment for 48 patients and received heartening compliments.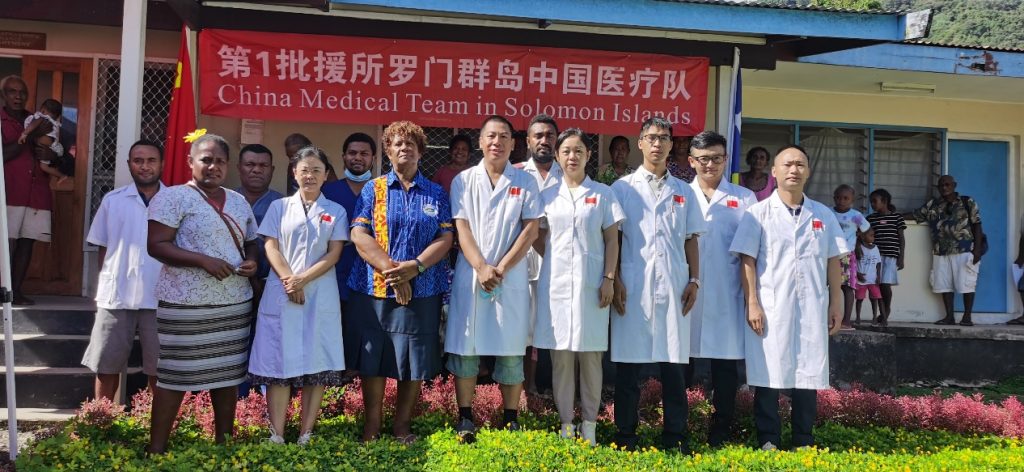 "Chinese doctor checked my shoulder condition and treated me with Acupuncture and cupping. In the past, I could only raise my arm to shoulder level. Just after the acupuncture, I could raise it above my head! Can you believe it?"Mr. Meimana, an elder patient suffered from frozen shoulder issue for a long time replied with a shy smile on his face.