Prime Minister Manasseh Sogavare MP has received a courtesy visit from the full executive of the Choiseul Provincial Government.
The CPG executive is led by the Premier, honourable Tongoua Tabe, and the courtesy visit is the first for the Tabe- led executive.
Three main issues were raised during the brief meeting. They include the relocation of Taro Township, the establishment of Choiseul Province's sovereign fund and shipping service for the Province.
Prime Minister Sogavare assured Premier Tabe of the National government's support for the relocation of Taro Township through strengthening of the Provincial Government Act to cater for decentralisation of powers.
PM Sogavare highlighted that all Provinces, let alone Choiseul Province, need to have more powers to own and operate essential services at the Provincial level.
He added that by decentralising services like health, education and law and order at the provincial level, it will attract as well as boost investor confidence.
The Prime Minister also acknowledged and spoke highly of the Tabe- led executive for taking the initiative to advance the idea of Choiseul Province owning a sovereign fund.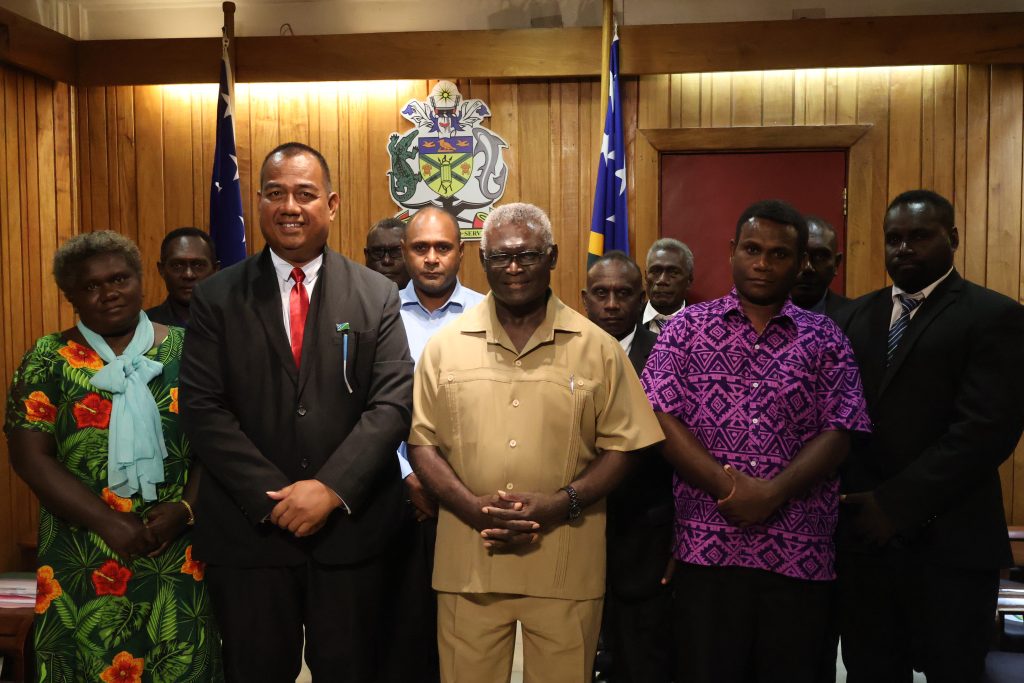 PM Sogavare received a concept note of the sovereign fund from the Premier and expressed profound appreciation to the Premier and his executive for taking a step further in the idea of establishing a sovereign fund.
The Prime Minister, however, said that such fund must have a steady source for it to sustain the Province in the good and bad times.
PM Sogavare assured Premier Tabe and his executive that government will pursue a separate legislation that will provide the framework for the establishment and implementation of such a sovereign fund.
PM Sogavare also spoke about the need to properly manage shipping vessels, highlighting that the current arrangement where Members of Parliament owning and operating shipping services need to be reviewed.
The Prime Minister adding that the current work to reform the Constituency Development Fund (CDF) Act will address this amongst other things.
Besides, the brief discussions Premier Tongoua Tabe also presented to Prime Minister a booklet outlining the priority policies of his government and also the concept note of the sovereign fund. Premier Tongoua Tabe and his executive will leave for Choiseul this weekend.
– OPMC