Counting for the West Kwara'ae by-election started this morning at 9:00am following the successful polling yesterday.
Counting is taking place at the Malaita Provincial Chamber in Auki, Malaita Province.
According to Returning Officer (RO) Pearson Simi, counting is expected to continue until later tonight.
Mr Simi said 29 ballot boxes are grouped into seven batches.
Counting of the first batch which started at 9:00am completed at 1:30pm this afternoon.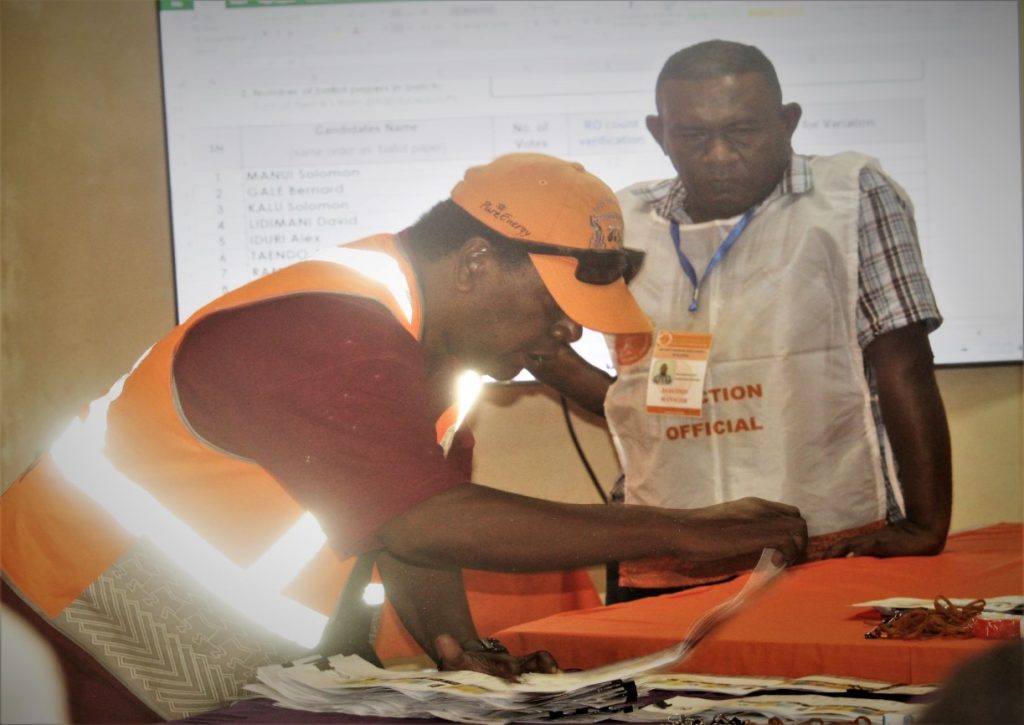 The first batch consisted of five ballot boxes, while the remaining six batches consisted of four ballot boxes each.
Counting of the second batch commences just before 2pm this afternoon and is expected to complete before 4pm this evening.
Results will be made known tonight once counting is completed.
Observing and witnessing the counting process are representatives of the Transparency Solomon Islands (TSI) and Australia.
A total of 12 candidates contested the West Kwara'ae by-election.  

By WILSON SAENI in Auki