CLOSE to 40 members of the adventurers and pathfinders from District SDA Church located west of Gizo town, Western Province successfully held their weekend camp more than a week ago
The camp was held at Suvania campsite located at the western end of Gizo Island.
The program commenced on Friday 2nd December and successfully concluded on Sunday 4th December.
The young children and teenagers were accompanied by their parents, guardians and leaders.
The event was part of their annual honours and awards requirement where they need to come out together and engaged in number of activities.
For the little Adventurers, they were able to undergo swimming, community outreach program, walk, Bible drama and nature studies.
For the Pathfinders under the guidance of their directors and leaders they were able to undergo their own activities like outreach program, first aid training and Bible studies.
During the program, the participants were able to have fellowship together through singing, prayer, sharing of testimonies and Bible readings, shared meals, play sports, have fun games and took time to get a swim at the sea.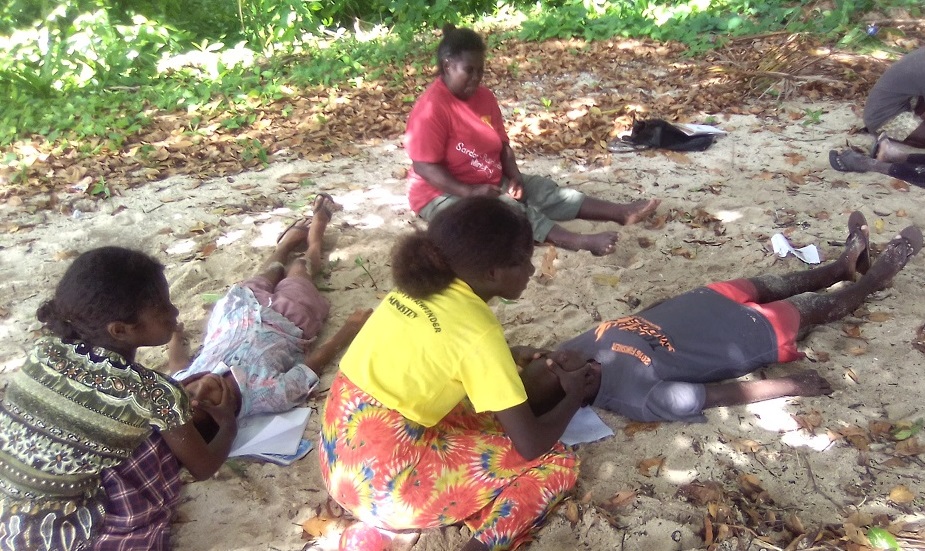 On Sabbath afternoon the both the adventurers and pathfinders were able to conduct an outreach program where they visited some of the nearby homes to pray with them and share soap and washing detergents with them.
To close Sabbath, they came together beside the sea on a beach to sing and pray before the sun sank in the western horizon.
On Sunday the groups continued with their programs and activities before the days ended with fun games and other activities.
One of the highlights was the fun games which featured blind-fold scissor cut and beach treasure hunt. The treasure hunt featured young and old coming out to dig small items like biscuits and lollies out of the sand.
Despite the unfavourable weather late Friday and early Saturday morning, the group were able to enjoy fine weather until they returned on Sunday evening.
A pathfinder director Wendy Galo has also thanked all the pathfinders who have taken time to be part of the event.
She said, the program has allowed the pathfinders to learn new things such as the first aid techniques.
Joyce Michael a nurse by profession was invited to conduct the training.
Elder Livingstone Tura who was part of the program has thanked all the members and their parents for coming out to be part of the program.
He said, the program allowed the children to come out and enjoyed themselves through the various planned activities.
He also acknowledged God's blessing throughout the program because of the good weather.
A guest attending the camp, Shannon Clifford said, he had enjoyed the camp so much.
He said, such event allowed families to come out from their homes and have fellowship together.
"I look forward for a similar program next year," he said.
Most of the adventurers, pathfinders, their leaders, parents and guardians are looking forward for a similar program next year.

By MOFFAT MAMU
Solomon Star, Gizo