STUDENTS of Betikama Adventist College (BAC) in East Honiara are enjoying local garden produces to their meals this week after members of the East Honiara District Federation donated uncooked food to the school's dining hall over the weekend.
Members of the Dorcas personally traveled to the school and handed over the food produce to the school's authority.
A statement from BAC described the donation as a "blessing" for the school.
"Betikama Adventist College would like to thank the East Honiara Dorcas Federation and some Adventist men as well for blessing the school with food donations for the students.
"We are humbled and grateful for your love and ministry," the school said.
Many parents and supporters of BAC also acknowledged the Dorcas for the timely donation.
School Feeding is part of the Dorcas Federations program throughout Honiara and the Guadalcanal Plains for years.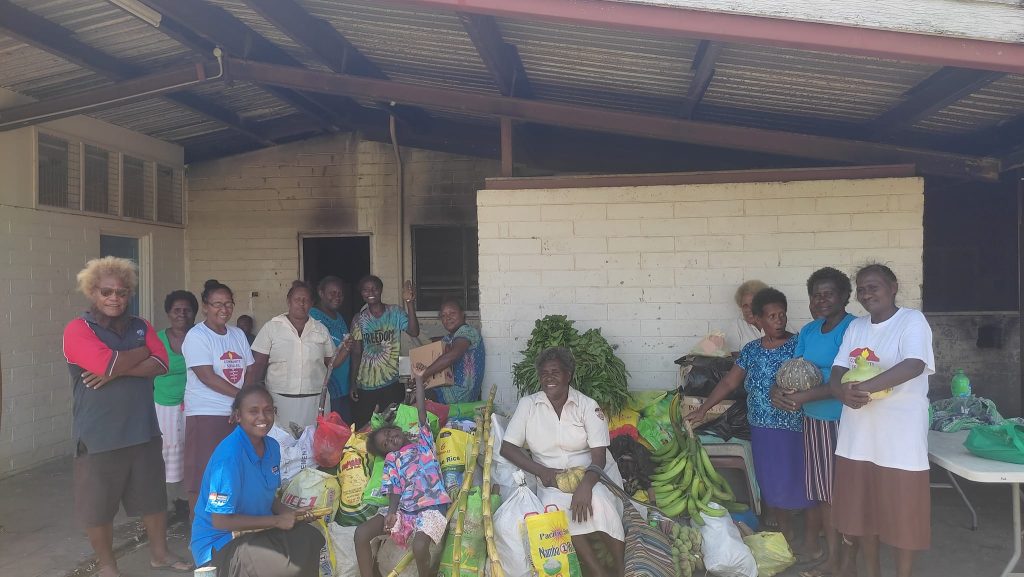 In the past, all Dorcas societies around Honiara and Guadalcanal would prepare cooked food and visit the schools to feed students during their Sunday dinner.
Two schools that were usually visited by the group are Betikama and King George Sixth Secondary School.
Apart from schools, the Dorcas also visited the hospital.
However, recently the Dorcas only prepared uncooked food to donate to schools and the hospital.
Meanwhile, BAC on Sunday held its first Parent Teacher Association meeting at the school.
The meeting was also graced with entertainment from the school choir.
The PTA was to brief and update parents and guardians on the plans, progress, challenges and achievements of the school over the years and into the future.
BAC's new principal is Bevan Tutuo.
BAC said it is looking forward to working closely with parents this year.

By MOFFAT MAMU