AFTER weeks of fun, excitement and entertainment its now time to head back to the urban centres and the city.
Like other provincial centres nation-wide, the Western Provincial capital of Gizo is no exception.
Today the provincial capital is packed with hundreds of people traveling in from the neighbouring islands from Kolombangara, Ranogga, Simbo, Vella, New Georgia and even Choiseul.
Monday is always a busy time in Gizo because people from these surrounding islands travelled into Gizo to do their shopping, banking, sell their market produce, seek medical attention and travel to Honiara and other centres around the province.
With the holiday fever now over, Honiara residents are the ones now transiting through Gizo to catch their flights and boats back to Honiara.
Since morning boat loads of people from the nearby islands arrived in Gizo to catch two of the passenger vessels that arrived in Gizo on Sunday night.
One of the boats MV Marina 11 left at 9am packed with many passengers this morning. Fair Lady departed an hour later with a good number of passengers as well.
These two boats are bound for Honiara.
MV Fair Glory arrived from Honiara around lunch time in Gizo and it will make its return trip early Tuesday morning.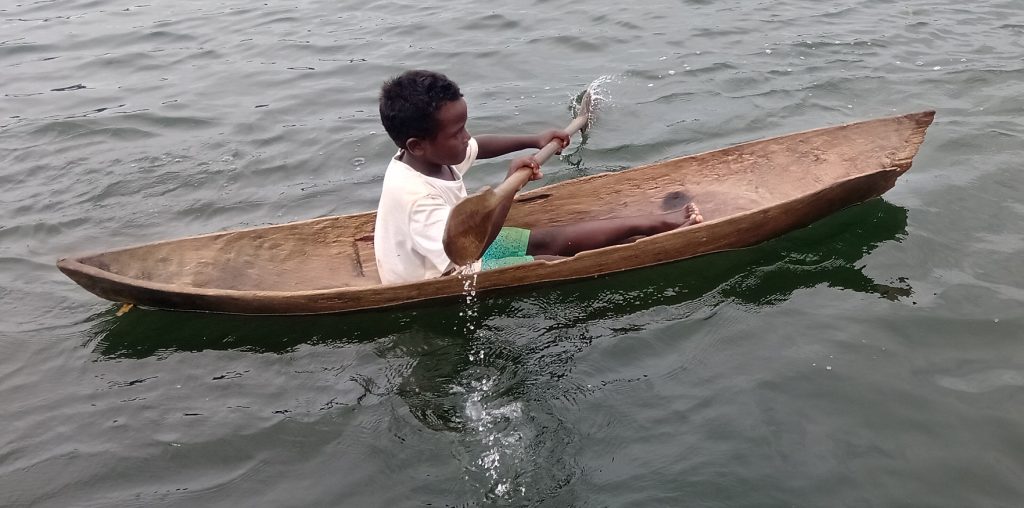 It is expected to be packed on its way back to Honiara. Students and residents who are studying and working in Honiara will board the trip.
All flights out of Gizo this week are all filled. Several flights touched down at Nusatupe this morning.
The release of the form one results in the past days, had offered some relief for many parents and students who will enter the secondary school this year.
At least they have time to prepare for the start of the academic year.
But not for new forms four, six and seven students whose results are expected to be delayed until later this month.
Many students are here in Gizo eager to know their results at the same do their shopping to prepare for the start of the academic year.
Many more students are in Gizo to get first-hand information on when classes for their schools will commence and the cost of school fee.
At the Gizo main market, many of the market vendors have been busy selling their market produce and fish catch.
Many of them are finding means to earn some cash for their children's school fee this year.
The arrival of fuel stock on Friday had also ensured that all those traveling by the outboard motors from the nearby islands are not disrupted.
With the fine whether in Gizo, it had offered a good time for the local residents to move around the township to do their shopping and private business.
Gizo is expected to be packed again next week as more people passed through Gizo to catch their transport to Honiara and other centres around the province.

By MOFFAT MAMU
Western Province, Gizo