Australian High Commissioner to Solomon Islands His Excellency Rod Hilton on Monday this week opened and handed over Kunu water source improvement project.
Speaking during the handing over ceremony, His Excellency Mr. Hilton thanked land owners of Kunu for allowing the project to happen and implemented successfully.
His Excellency also acknowledged the World Bank for playing an important role in the CAUSE project implementation.
The Australian High Commissioner also took time to thank those who were involved in one way or the other in the successful implementation of the Kunu water source improvement project which now served its purpose for Kunu community.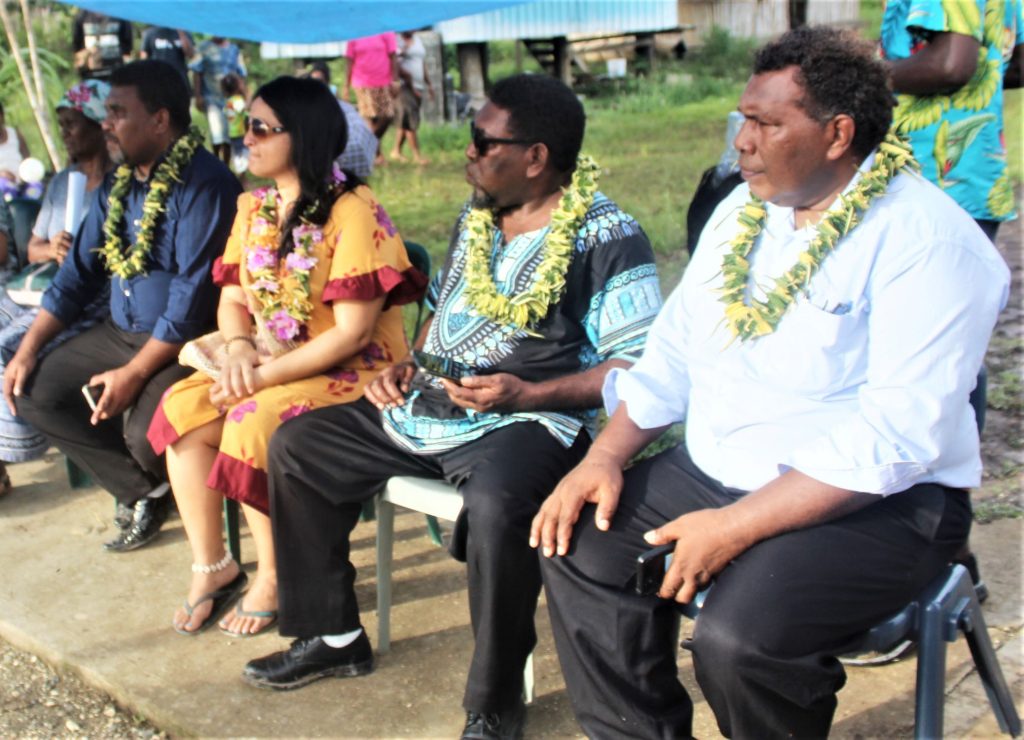 According to the CAUSE Project, "Kunu is located in a swampy area with no water or electricity supply at the time of the project start, and ranked as a high priority community according to the CAUSE Vulnerability Screening Index."
In an issued statement by CAUSE Project it stated, " To access the main water source, which serves approximately 1,600 community members, people had to wade through the muddy swamp to be able to shower and wash clothes and belongings."
The statement further stated that, "Given the swampy conditions, access to the water source was difficult and at times dangerous, especially for the elderly, people with disabilities and expectant mothers."
"Between November-December 2021, CAUSE trained and hired 27 community members (40% women, 60% youth) to build a 208 Meter footpath and small footbridge to allow safe access to the water source for surrounding communities."
"This was one of the first projects completed thanks to the Australian Additional financing to the project."
"After the footpath and footbridge was completed, the community and Malaitan Provincial authorities requested the project to improve the water source itself and to protect it from contamination."
" As a result, between February-March 2023, the project trained and hired 13 community members (23% women, 23% youth) to improve the water source by creating a check dam, building washing slabs along with installing fencing for safety and to protect the water source from contamination," the issued statement said.
"As a result of the project, Kunu community members not only benefit from safe access to an improved water source, but gain valuable training, skills, work experience and income at the same time and have a sense of ownership and pride in the project."
"Many women and youth in the community have also attended literacy and numeracy training facilitated via the CAUSE project, and have access to CAUSE support services including income generation and job coaching, counselling and Gender-Based Violence referrals, and information and awareness sessions on educational and livelihood opportunities."
The issued statement put it straight that, " CAUSE is Government of Solomon Islands program and is funded by the World Bank and the Australian Government through the Papua New Guinea and Pacific Islands Umbrella Facility (PPIUF) Multi-Donor Trust Fund."

By WILSON SAENI in Auki