THE private jet bringing the Australian Foreign Minister Penny Wong and her delegation and the other which brought in the Minister of Tourism of the Kingdom of Saudi Arabia Ahmed Agil AIKhateeb touched town moments apart at the Honiara International Airport, Friday.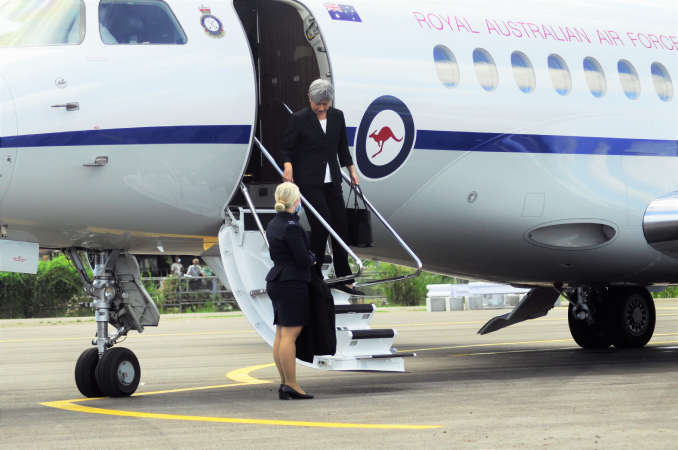 Waiting at the airport tarmac to receive Senator Wong and her delegation for their one-day visit was the Acting Minister of Foreign Affairs and Trade Peter Shanel Agovaka along with the Australian High Commissioner Dr Lachlan Strahan and his staff.
The Australian Foreign Minister and her delegation who first arrived at around 11am met with Prime Minister Manasseh Sogavare in the Prime Minister's Office. Senator Wong's visit followed recent high-level visits from the United States of America, Japan and China after the security pact which Honiara and Beijing signed came to light.
Senator Wong has told Australia's ABC News that Australia and Solomon Islands are committed to deepening their cooperation. This paper understands that Solomon Islands and Australia have an existing security treaty.
The treaty was signed on 14 August 2017 by then Solomon Islands and Australian foreign ministers Milner Tozaka and Julie Bishop after the exit of the Australian-led Regional Assistance Mission to Solomon Islands. It allows Australian police, defence and associated civilian personnel to be deployed rapidly to Solomon Islands if the need arises and both countries consent as was the case during the 2021 Honiara riot.
The Saudi delegation, on the other hand, was met on arrival at the Honiara international airport by the Minister of Finance and Treasury Harry Kuma and officials from the Ministry of Culture and Tourism. Their visit followed Solomon Islands participation in the recent World Expo in Dubai in the United Arab Emirates which concluded on 31 March 2022.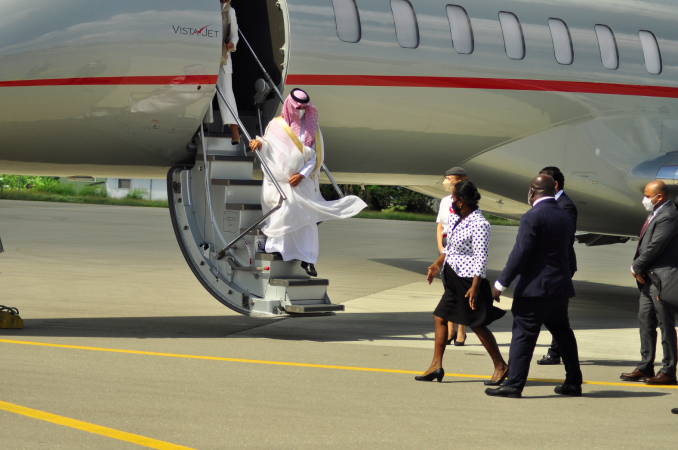 The Saudi Foreign Minister who is also the chairman of the Saudi Fund for Development and his delegation are in Honiara for business talks.

By LACHLAN EDDIE
Newsroom, Honiara