IN an official ceremony at the Honiara International Airport on Wednesday, Prime Minister, Manasseh Sogavare on behalf of the Government and People of Solomon Islands received the newly completed Japan-funded airport improvement project from the Japanese Ambassador to Solomon Islands, Miwa Yoshiaki.
Through an SBD$300-million funding support from Tokyo through the Japanese International Corporation Agency, the Honiara International Airport facilities have been successfully modernised.
In his keynote address, an elated Prime Minister Sogavare said the accomplished project will improve air traffic, bringing into the country new direct investment possibilities and business opportunities.
He thanked the People and Government of Japan for funding and handing over the newly upgraded airport facilities to the People and Government of Solomon Islands.
"Ladies and gentlemen, let me thank the People of Japan and their Government who are represented here today by the Ambassador, H.E Yoshiaki MIWA. I also extend my gratitude to JICA representatives who work so hard to deliver this modern infrastructure.
"Please ambassador, relay our Government's sincere thanks to the Government and People of Japan for this great assistance."
The Prime Minister, on the same note, thanked Guadalcanal Province and the original landowning groups for allowing their land to host this major development which he said will add on to the beautification of the landscape of Honiara and Guadalcanal Island.
He also thanked the Minister of Aviation and Communication, Peter Shanel Agovaka and his Permanent Secretary, Moses Virivolomo and their staff for the hard work they put into the implementation of the project.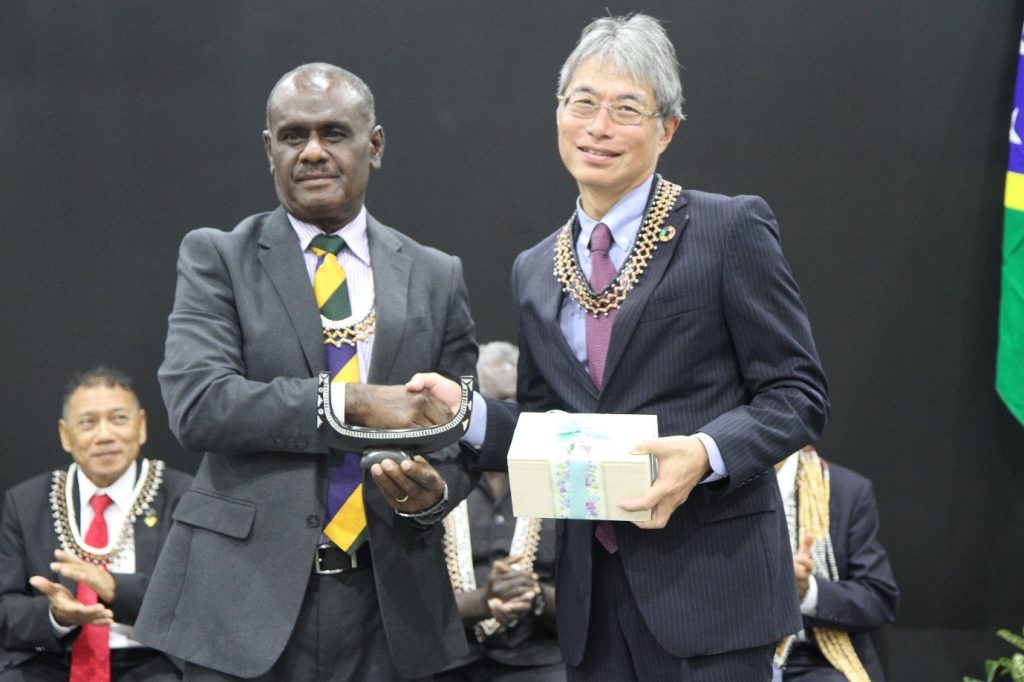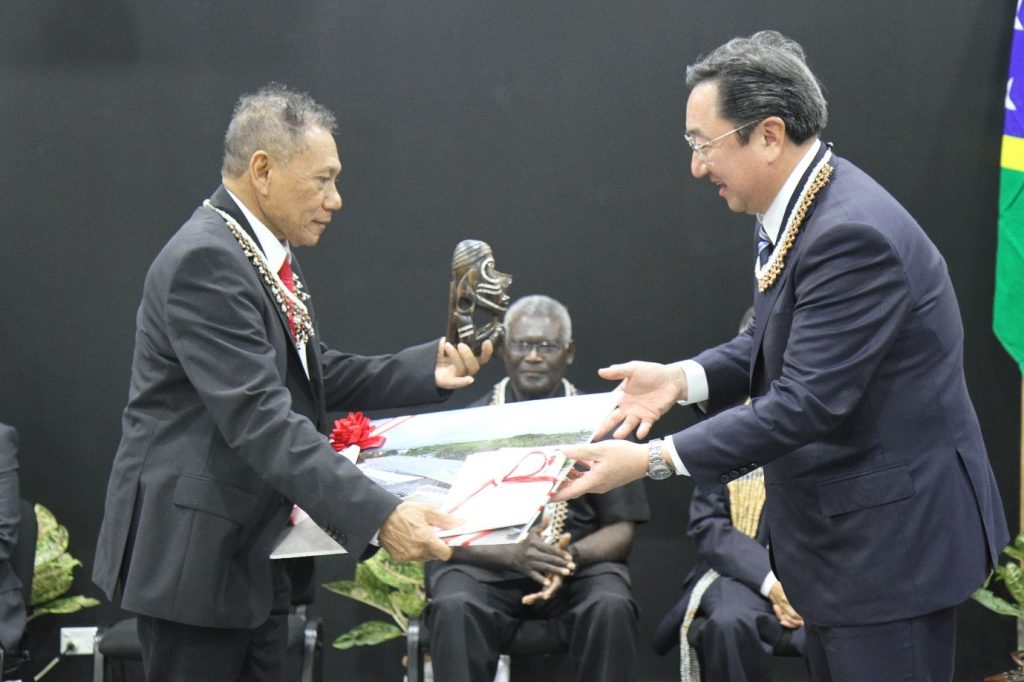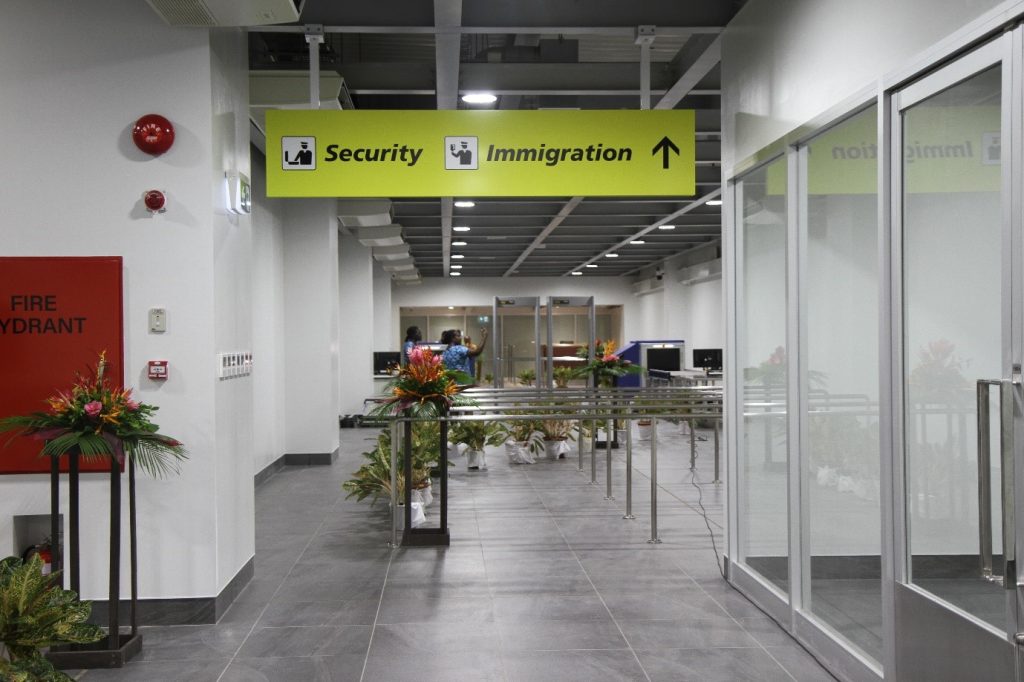 The Prime Minister said the project will allow the public to access modern airport facilities and improve safety and facilitate trade and business, including tourism.
He also thanked the consortium of Gyros Corporation, Ehira Architects & Engineers, Inc. and Oriental Consultants Global Co., Ltd, Kitano Construction of Japan and their local counterparts like the Ministry of Development Planning and Aid Coordination, Ministry of Foreign Affairs and External Trade, Ministry of Infrastructure and Development, the Civil Aviation Authority of Solomon Islands (CAASI) and staff of the Solomon Islands Airport Corporation for working with MCA to manage the airport operation in the transition period by the third quarter of 2023.
"I thank you all for your commitment and sacrifice," Prime Minister Sogavare said.
The Prime Minister said the more than SBD$300-Million assistance from the Government of Japan through JICA covered the apron expansion, construction of the new International Departure Terminal Building, Renovation of the existing International Terminal Building and construction of Flood Protection Facilities.
Ambassador Yoshiaki when handing over the project said the project depicts the cordial friendship and cooperation of the People and Government of Japan with the Government and People of Solomon Islands.
He said the purpose of the project is to improve the Honiara International Airport facilities to meet the fast-growing demands of overseas travelling.
Ambassador Yoshiaki said the airport can function properly in the event of natural disasters.

By LACHLAN EDDIE HOE
Solomon Star, Honiara