SOLOMON Islands very own social entrepreneur and communications designer, Millicent Barty has been announced as an Obama Foundation Scholar, in a statement on Wednesday.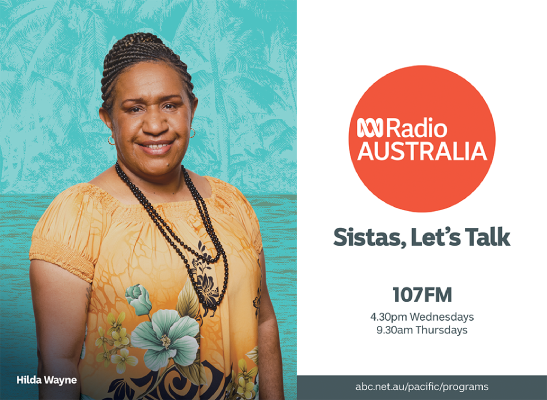 She is among the fourth cohort of Obama Scholars who joins two groups of 12 emerging leaders from around the world to study at Columbia University and the University of Chicago, respectively, for the 2021-2022 academic year.
Ms Barty becomes the first Solomon Islander to receive this scholarship and 2nd (first was PNG) in the Pacific, since the program started. She is also the only recipient for the region this year.
An advocate for innovation and entrepreneurship in the Pacific, Ms Barty was selected for her commitment and innovative work to tackle the high illiteracy rate among the adult population in the Solomon Islands; where she uses oral history practices combined with infographic designs to effectively communicate crucial policies, complex ideologies and development projects that affect their communities.
By bridging the communication divide between development agencies, national governments, and rural communities, Ms. Barty has successfully mediated conversations and infographic solutions that contributed to the successful launch of two national infrastructure development projects and communications for two consecutive National General Elections.
Millicent, a recipient of the Queen's Young Leader Award in 2018 holds a bachelor's degree from Goldsmiths, University of London and she is currently an Adviser to the Queen's Commonwealth Trust Board which supports young changemakers across the Commonwealth.
In service of the Foundation's efforts to support the next generation of global leaders, the Obama Foundation Scholars program partners with UChicago and Columbia to combine academic learnings with one-of-a-kind experiences led by the Obama Foundation. The program's aim is to empower emerging leaders with a proven commitment to service with the tools they need to make their efforts more effective and impactful upon their return home.
"It is truly remarkable to see the steadfast commitment of these rising leaders working to meet the economic, educational, and social needs of their communities across the globe," said Obama Foundation President Valerie Jarrett.
"These individuals have displayed profound courage, dedication, and the spirit needed to create lasting change in the world, especially during challenging times. I'm thrilled to welcome this cohort of Scholars."
Ms. Barty, is one of 24 rising leaders selected to join the 12-member cohort for Columbia University in New York. At Columbia University, the Obama Scholars will complete a nine-month residency with Columbia World Projects, an initiative that mobilizes the university's faculty and researchers to work with governments, nongovernmental organizations, businesses, and communities to create tangible solutions to real-world issues. This cohort will also participate in seminars, personal and professional development workshops, audited coursework, and other programming designed in consultation with the Foundation.
Launched in 2018, the Obama Foundation Scholars program is designed to inspire, empower, and connect emerging leaders with the tools they need to make their efforts more effective and impactful across their global communities. To learn more about the 2021-2022 cohort, please visit obama.org/scholars.