The Minister of Foreign Affairs and External Trade, Hon. Jeremiah Manele is leading the Solomon Islands delegation to the LDC5 Conference Plenary held in Doha, Qatar from the 4th -9th of March. 
Minister Manele has had a number of bilateral discussions with various partner countries and acknowledged Qatar's USD 60 million assistance to Least Developed Countries (LDC) announced by His Highness the Emir towards implementing the Doha Plan Of Action (DPOA) at the opening session of the Conference.
The DPOA adopted last year is the LDC agenda and is part and partial of the 2030 Agenda.
Manele said we live in a changing international system with increasing multidimensional crisis, and sadly, the LDCs are the hardest hit by all accounts of recent crisis, thereby causing continued insurmountable developmental challenges.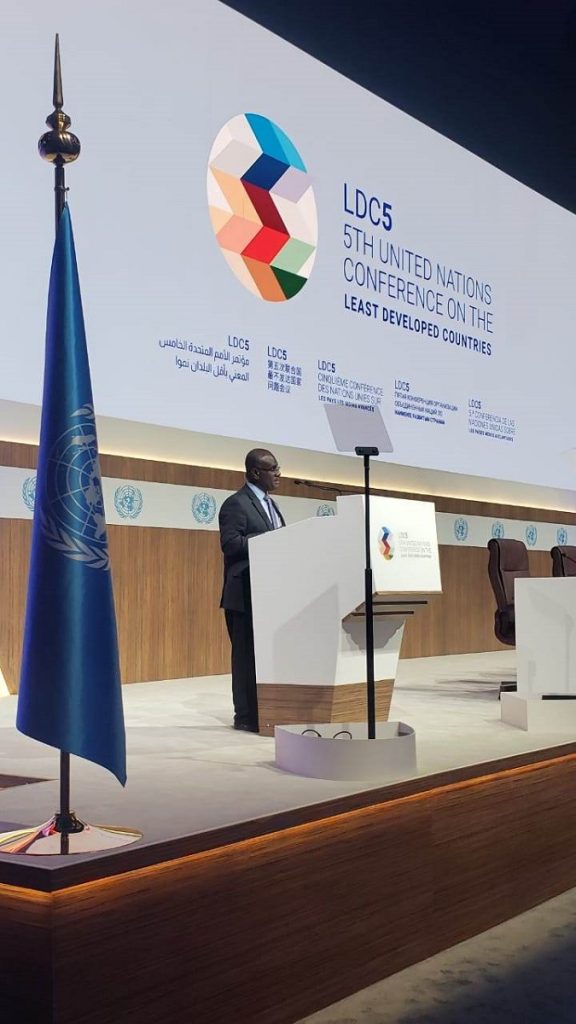 "Poverty has grown with the number of LDCs from 25 countries in 1971 to 46 today. This is a stark reminder that poverty has increased."
Minister Manele said since the last decade, only four countries have graduated from the list of LDCs and 16 others are at different stages of graduation readiness.
The Minister thereby reiterated the UN Secretary General's call for a global revolution of support from the rich to the marginalized.
The provision of the SDG stimulus package and in agreement with the Secretary General that the era of unkept promises to LDCs must end.
"As stated by others before me, we need to convert the LDC's potential to prosperity, close an inequality gap because we are only as strong as the most vulnerable."
He also stressed that the mobilization of pledged 100 billion climate funds annually needs to be honoured and the operationalization of the Loss and Damage financial mechanism.
The Minister also reaffirmed the Solomon Islands cooperation and solidarity with the LDC family to ensure the successful implementation of the Doha Programme of Action.
Minister Manele is accompanied by Minister of National Planning and Development Coordination, the Hon Rexon Ramofafia and senior officials. Hon Peter Kenilorea also attended the Parliamentary Segment of the Conference.
– MFAET