THE Solomon Airlines on 26th October 2022 will launch, open and start celebrating its 60 Years of operation.
This was announced by the Solomon Airlines new CEO Gus Kraus in a press conference yesterday at Tourism Solomons Office at Mendana Avenue.
Mr Kraus and the Permanent Secretary for the Ministry of Communication and Aviation, Moses Virivolomo, will officially launch the Solomon Airlines 60th Anniversary on 26th October.
This is the open day for celebration.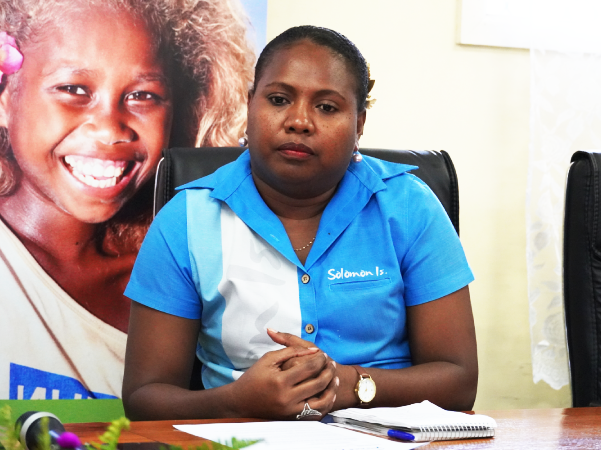 Over two days, students from eight schools will participate, taking part in a 30 minutes tour and talk.
The 60th Years Anniversary will include a programme of festivities, celebrations and introduction of 60th Anniversary logo "Connecting the Hapi Isles."
The logo will be in use for the next 12 months. It will be used in domestic planes so that people can see it when they travel domestically and internationally.
Celebrations planned for the couple of weeks include an 'Aviation Week Fair' to be hosted at Solomon Airlines Head Office grounds on 26th to 27th October.
Mr Kraus said the milestone year was especially significant after the most difficult period in the airline's history.
"Solomon Airlines has survived many challenges in the past, but none so difficult as the past two years and the impact of the COVID-19 pandemic.
"As we celebrate the 60 years of resilience, we also turn a page.
"Solomon Airlines will stay to our mission-providing safe and reliable air service connecting our provinces, and focusing on the strategic role of the national carrier in the economic development of our country," he said.
Mr Kraus in the press conference briefly touched on history of the Solomon Islands Government-owned Solomon Airlines.
"The history of Solomon Airlines can be traced back to 1962 when aviation Mr Laurie Crowley founded a small charter airline in Solomon Islands called Megapode Airway.
"In 1962, Mr Crowley operated a chartered service in Papua New Genuine using single Piper Apache aircraft. On October 12th that year, he founded Solomon Islands' first airline, which he developed into a popular service flying between Solomon Islands and PNG.
"In 1962, Macair of PNG acquired the company and its name was changed to Solomon Airways which many called SOLAIR. SOLAIR became the smallest international airline in the World.
"In 1975, both Macair and Solomon Airway were taken over by Talair of PNG.
"The following year in 1975, the Solomon Islands Government acquired 49 percent of Solomon Island Airway shares and the right to buy the remaining 51 percent after five years.
"In 1984, the Government of Solomon Islands decided to acquire all remaining shares to achieve 100 percent ownership of the airline.
"The ownership transaction was completed in 1987 and in 1988 the airline's name was changed to Solomon Airlines Ltd as it is known today," he said.
Solomon Airlines has gone through dark days in its operation during the COVID-19 and fortunately it will be celebrating its 60 Years Anniversary of providing flight service domestically and internationally.
With Solomon Airlines in place as the main sponsor for the event, other sponsors this year include Tourism Solomons, Solomon Ports, Solomon Telekom, Solomon Power, South Pacific Oil, Solomon Island National University (SINU), Heritage Park Hotel, Solomon Islands Breweries and Soltuna with more corporate sponsors expected to confirm their participation.
Mr Kraus said this is also an opportunity to engage the corporate companies to be part of the peace marathon event.

By LACHLAN EDDIE
Solomon Star, Newsroom