THE Perch Christian School commemorated the 2022 World Children's Day last Friday with the theme, "Inclusion for Every Child."
The commemoration held at the school hall was highlighted by blue colours which science advocates as the right colour for children as they celebrated the day with joy and laughter today at the Tongs area near Lunga.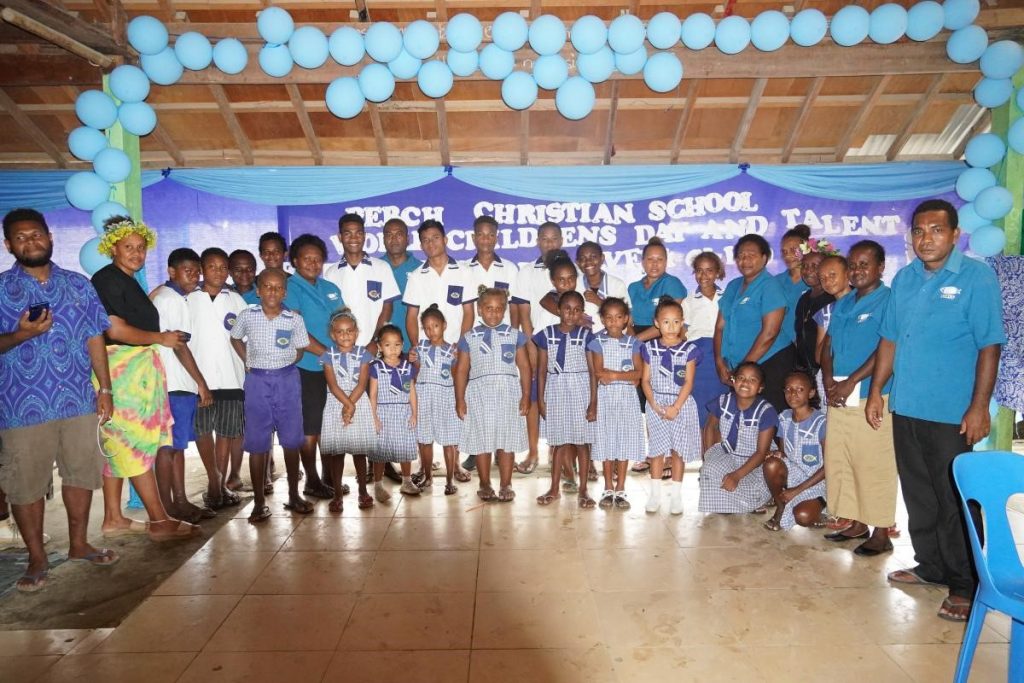 According to science, the colour blue can calm the human respiratory system and lower heart rates and recommends it is a good colour to use in areas where students can be engaged in tasks that require them to do a lot of deeper thinking.
Speaking at the event was the School Principal, Mrs Seralyn Iputu, who said the World Children's Day should be celebrated in all schools around the country as it is included in the school calendar to remember the importance and blessing of children to parents, teachers and guardians.
"According to the academic calendar from the Ministry of Education and Human Resource Development, the international Children's Day will be celebrated on the 11th of November, which is today, and so we tend to celebrate our children in our school", she said.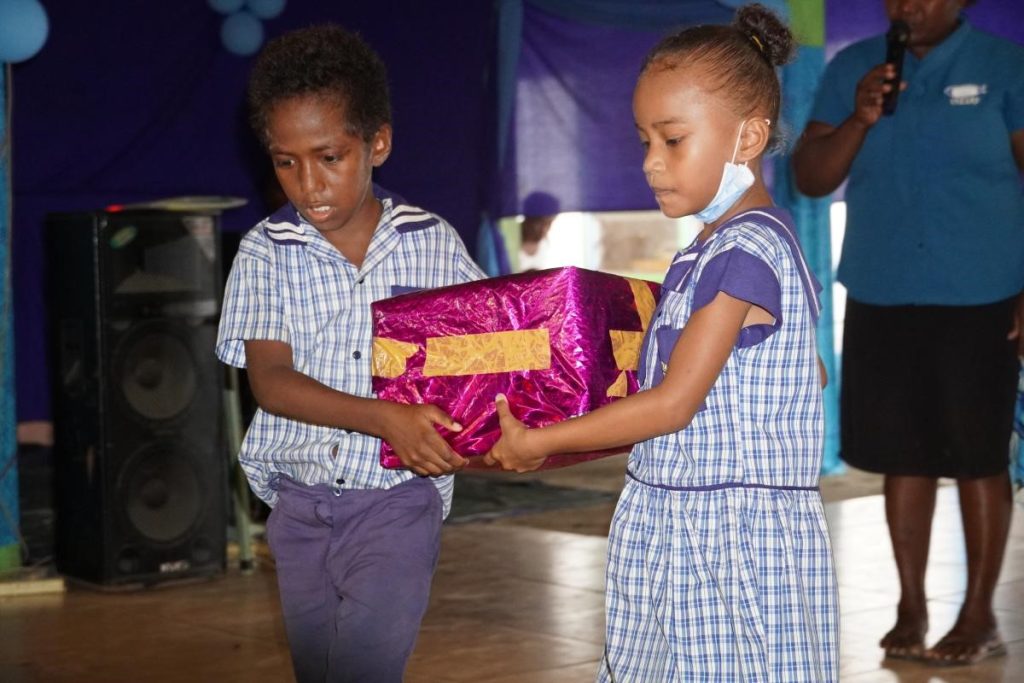 "Our theme for this World Children's Day is "Inclusion for Every child" and this means that every child belonging to any society, community or nationality is entitled to equal rights," Mrs Iputu said.
She said the World Children's Day is a very special day to children because they are special to communities and to the future of Solomon Islands.
Mrs Iputu said the day also emphasises the importance of eradicating discrimination amongst children of different ages and colours.
She said another important view of the theme "Inclusion for Every Child" is taking a step forward by making a peaceful world that is more inclusive for children and repels every prejudice.
"This event urges the public to advocate for children's rights by including every child in our strife for a secured future," Mrs Iputu said.
She said the Children's Day is a fun day with a serious message and that is the promotion of the rights of children to a better world.
"The World Children's Day is an international observance day in which all countries under the United Nations celebrate the objective of the day on their own specific dates," Mrs Iputu said.

By MARY MANELEGUA
Solomon Star, Newsroom