PRIME Minister, Manasseh Sogavare, is impressed with Solomon Islands Ports Authority (SIPA) for leading the way in investing in major projects.
He spoke of his fascination at the commissioning of a new three- storey office complex, new international entry overhead gatehouse, new domestic terminal building and the groundbreaking ceremony and unveiling of the new SIPA Kukum Plaza yesterday.
Mr Sogavare said SIPA, within the span of three years, has continued to deliver its development projects.
He said he has attended several cuttings of ribbon, groundbreaking ceremonies since the Democratic Coalition Government for Advancement (DCGA) came into power in 2019.
He said it was pleasing to witness such events which mean various arms of the government have been delivered.
He said the government exists to deliver services and the groundbreaking ceremony to pave the way for the construction of a Domestic terminal, opening of new terminal overhead gatehouse, opening of new 3 story complex yesterday were very impressive.
"I must say that these developments within space of 3-4 fours is impressive.
"This is a testimony of hard work from the Board, CEO, SIPA management and the staff.
"Today you demonstrated your mission to improve services that you are providing to the public," Prime Minister Sogavare said.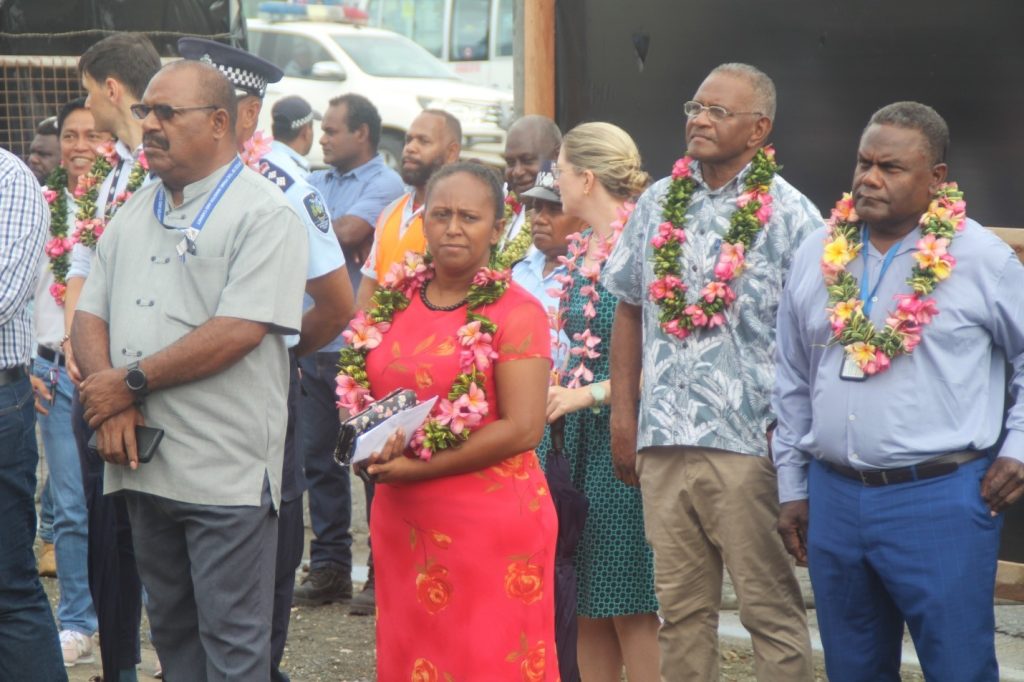 The Prime Minister said there have been a lot of improvements that brought a new face to the Ports Authority.
One major improvement will be the construction of new Domestic terminal, which will be first of its kinds since the ports was established 65 years ago.
He said the Domestic terminal will help reduce the inconvenience for domestic shipping passengers once completed.
Prime Minister Sogavare said another improvement is the completion of new international terminal entry overhead gatehouse that will reduce congestion of vehicles and timely delivery of cargoes.
Adding to these many improvements was the opening of the three-storey office complex that accommodates the harbour master, enforcement office and administration.
He said these developments have brought a new face to the ports authority and it is good to see this State-Own Enterprise investing in these projects for the betterment of the people
"Ports is leading the way in this regard."

BY CHARLES KADAMANA
Solomon Star, Newsroom