JUST days after Malaita Province has overthrown Daniel Suidani – its once popular premier – the wind of change has hit Isabel Province in the northwest, according to a letter to the Provincial Assembly Speaker in Buala.
The Isabel Provincial Assembly is now moving against its own Premier, Rhoda Sikilabu MPA, the first known female Premier of the Province.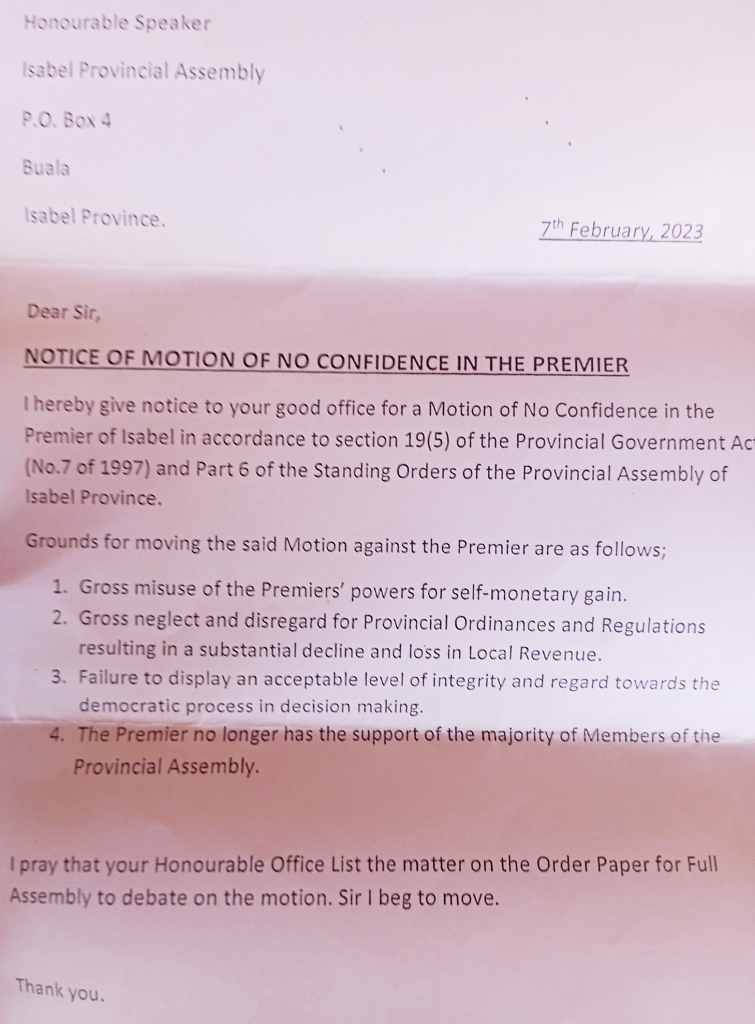 Solomon Star has obtained a copy of the self-explanatory letter [pictured above]. It lists four grounds for the Motion of No Confidence (MONC) against Premier Sikilabu MPA.
The Notice lists the grounds as:
Gross misuse of the Premier's powers for self-monetary gain;
Gross neglect and disregard for Provincial Ordinances and Regulations resulting in a substantial decline and loss in local revenue;
Failure to display an acceptable level of integrity and regard towards the democratic process in decision-making; and
The Premier no longer has the support of the majority of Members of the Provincial Assembly, according to the notice dated 7th February 2023.
The Speaker, Lawrence Hayward, has set Tuesday 21st February as the day to move the motion (see below).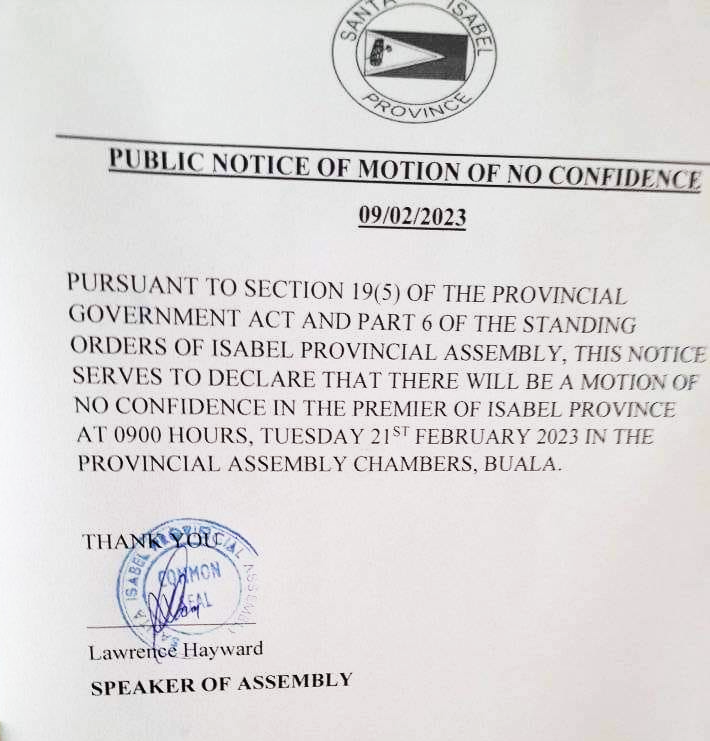 Solomon Star was unable to get a comment from Premier Sikilabu MPA.
Former Malaita Province Premier Suidani was unseated in a similar MONC on 7th February, the very day the Isabel Provincial Assembly submitted notice of its own Motion of No Confidence against Premier Sikilabu MPA.
Lack of numbers forced Suidani's MARA government to abstain from the vote, in the same way when the election of the Premier took place last Friday.
By Alfred Sasako