The Rotary Club of Honiara together with the Roteracts (young Rotarians) today handed out hundreds of Christmas presents to all sick patients at the National Referral hospital.
The Rotary Santa Claus and his Rotarian helpers handed out the gifts to all patients, nurses, doctors, cleaners, kitchen, and laundry staff.
The activity brought smiles of happiness to everyone who received a large bag of goodies.
Goods delivered had been donated by various business houses in Honiara.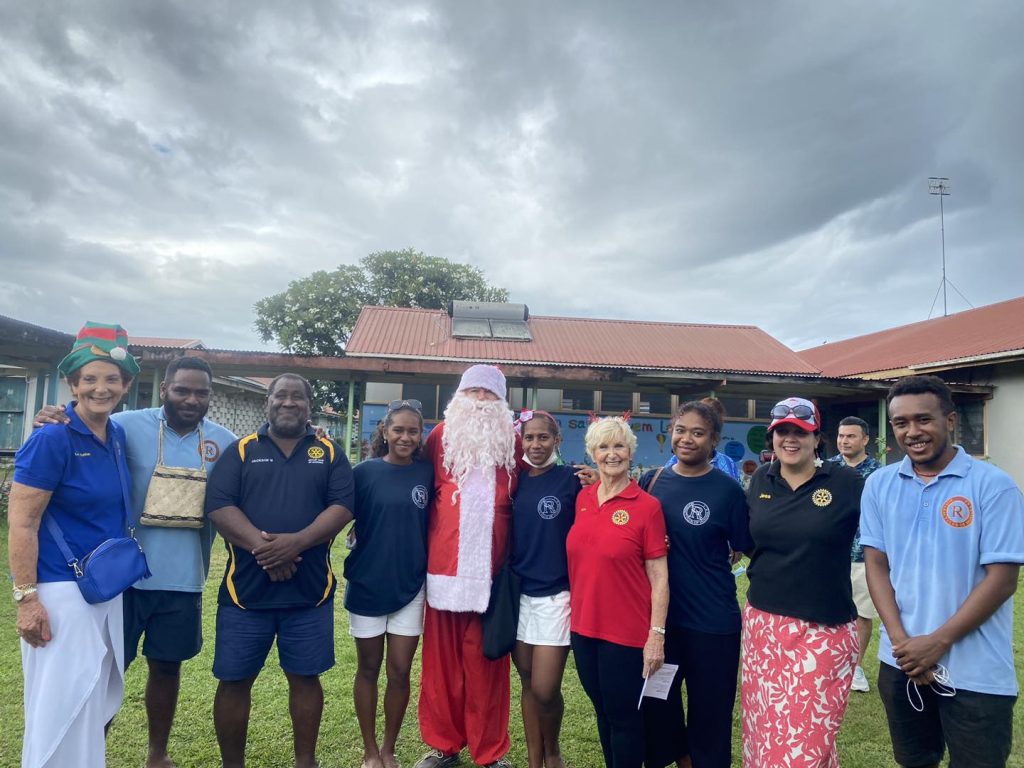 The Rotary Club of Honiara has been doing the Christmas morning gift giving for many decades now. Apart from the National Referral Hospital (NRH), gift bags were also delivered to the Good Samaritan Hospital in Tetere, Christian Care Centre, Tenaru and the Kukum Clinic.
The Rotary Club of Honiara in a statement acknowledged the following business houses for their generous support:
SolRice Ltd. (Rice )
SOLTUNA Ltd. (Tuna)
Global Vision – (Biscuits)
Bulk Shop-(Baby Powder and Soaps)
BSP Bank (Donation)
Sullivans – (Tote Bags)
Kokonut Pacific -(Baby Soaps and Oils)
Turu Value – (Baby Diapers and Cheezy-O)
Central Development Limited-(Indo Mie Chicken Noodles)
APLUS Company Limited -(Candies)
Netfly Store -(Towels)
Abba – (mugs)
Victory Trading Limited-(PK Gums)
Zhong Xin Limited–(Sasa Water)
Low Price Enterprise-(Super Coffee and Milk Tea and Lolly Pops)
Super Power Corporation Limited-(Break Fast Cracker Biscuits)
B.J.S.Agencies