SAINT Nicholas school on Wednesday celebrated the academic achievements of its students for this year at the school's 2022 Graduation and Prize-giving Day.
Guest of Honour at the ceremony was the Director of Tropical Glass and Aluminum, Justin Fo'o.
In his speech, Mr Fo'o said the ceremony marked a major step in the academic journey of students and it reflects their personal commitment and pride towards their educational development.
"You all have worked hard to get to this day and all of your hard work has finally paid off. Well done!
"Your graduation today is not the end goal of your education. Instead, it is just the opening to a larger part of your academic journey.
"Your graduation should be viewed as a launching point in opening more doors for yourself," Mr Fu'o said.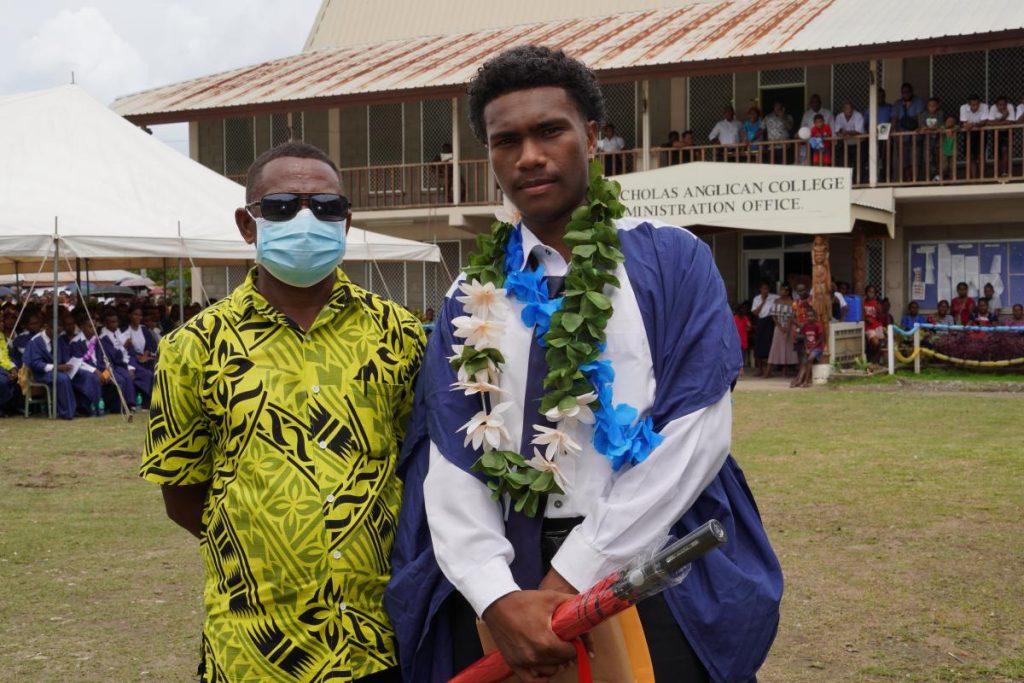 Mr Fu'o spoke of himself as someone who has dropped out of school due to poor academic performance.
But he said though he was not academically smart, he did not stop from striving for succession, adding that he picked himself up by learning from his mistakes and failures and that led him to be the successful business entrepreneur he is today.
"In your graduation today, you all have showed how capable you all are in accomplishing your goals when you put your mind into committing to it and I hope you all can take these personal accomplishments as an example that in life anything is possible," Mr Fu'o said.
The school's Deputy Principal- Operational, Leslie Fono said amidst the reduction of school weeks per term and reduction of school fees due to the impact of COVID-19, the school steered well through these challenges and the graduation and prize-giving ceremony was a celebration of the accomplishment of students despite the odds as reflected by this year's theme "Resilience in Adversities for Truth, Intellectuality and Productivity.
Mr Fono encouraged the graduating students to imagine their own future and the world to come and keep persevering for the best.
He said described the ceremony yesterday as a fantastic achievement for the students and the school administration was proud to share in that achievement.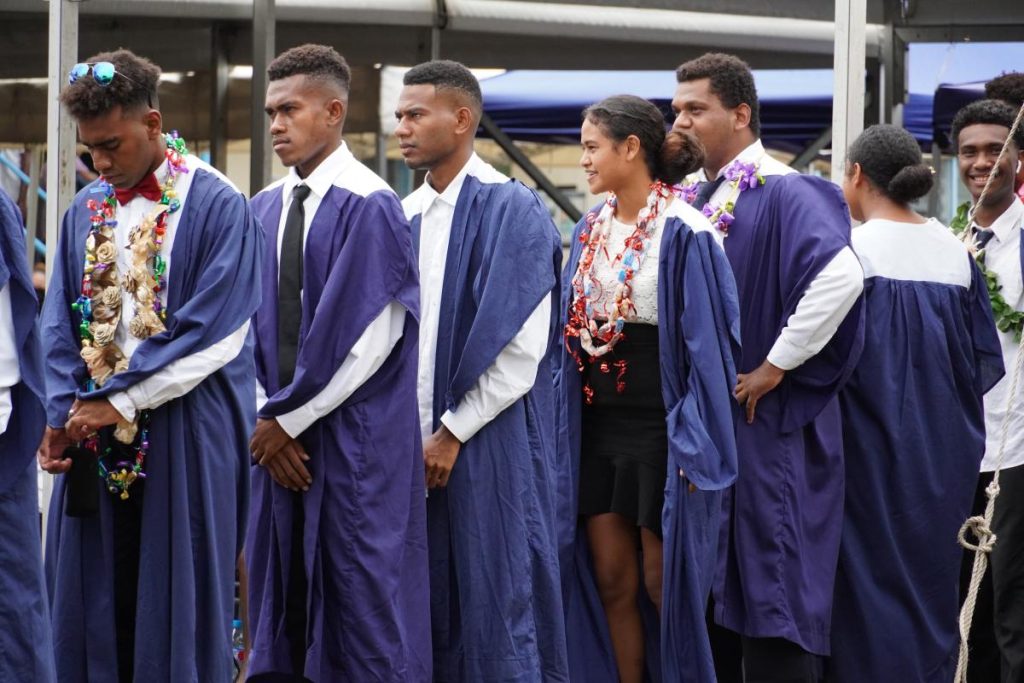 "It is a fantastic achievement for each of you to make it here today, and we are proud to share this moment with you all."
Mr Fono acknowledged the presence of the parents and guardians of the graduates, saying there are their children's role models and reminded them to provide consistent support as well as sacrifices for their education of their children.
He also thanked the school administration – teaching staff and ancillary staff- for their dedication and provide students with much needed learning towards a brighter future.

By MARY MANELEGUA
Solomon Star Newsroom