AUKI Police Community Policing Officer, Sergeant Robert Alego, has for the past weeks conducted policing work and the distribution of copies of the New Testament Bible complementarily.
Solomon Star Auki recently caught up with Sergeant Alego at the Fiu community in Central Kwara'ae whilst he was distributing Bibles to members of the community and visitors who attended the recent consecration of the Bishop of the Anglican Church of Melanesia's Malaita Diocese.
When asked why he resorted to distributing bibles after completing his community policing talks in communities, Sergeant Alego said he did so as a way of showing and giving hope to communities.
Sergeant Alego said his Bible distribution targets people who do not own Bibles, especially young people to allow them to read the scriptures and abide by the teachings therein and stay away from crimes.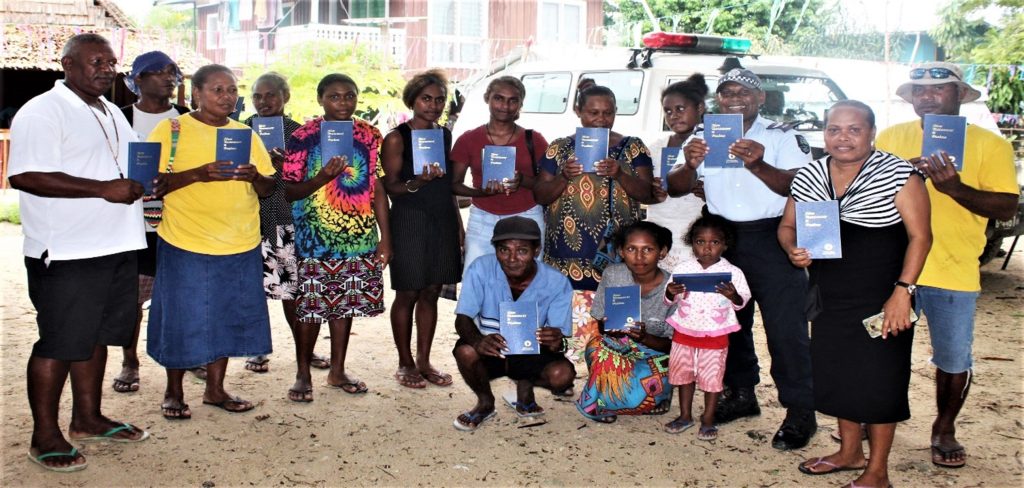 He said so far, he has distributed over 250 copies and he will continue to do so in communities that have requested him to visit them community policing talks.
In recent weeks, Sergeant Alego distributed Bibles to patients at Kulu'ufi Hospital, Assembly of God (AOG) church members and the public who attended the consecration of the new Bishop of the Anglican Diocese of Malaita in Fiu two weeks ago.
Sergeant Alego said he was thankful to the Gideons in the United States of America for supplying free copies of the New Testament Bible for distribution in Malaita.
He said more Bible copies are on the way, adding more people in Malaita will be blessed with them.

By WILSON SAENI in Auki