(GCU) Director General of the Melanesian Spearhead Group, Leonard Louma is impressed by one of Honiara's renowned fishing trading outlets, Snap Fish Solomons during a recent visit to Honiara on May 12.
Director General Louma together with Mrs Sovaia Marawa – the Programme Manager Trade and Economic Development together with the Senior Executive Advisor Mr Chris Waiwori made a brief stop-over at the Snap Fish Solomons fish outlet at the Matanikau River Plaza during their brief visit to Honiara.
The MSG delegation was in Honiara to hand over the body of the Late John Palmer – the former corporate and finance Manager for MSG who died in Vanuatu Port Vila on Saturday the 6th of May 2023.
The Melanesian Spearhead Group together with the Government of Indonesia had organized its inaugural inshore fisheries training in Ambon, Indonesia last year.
The MSG Senior Executive Advisor Waiwori stated, "The Training is part of the implementation of the MSG roadmap for inshore fisheries management and sustainable development 2015 to 2024. Snap Fish Solomon was the first local set-up to attend this training."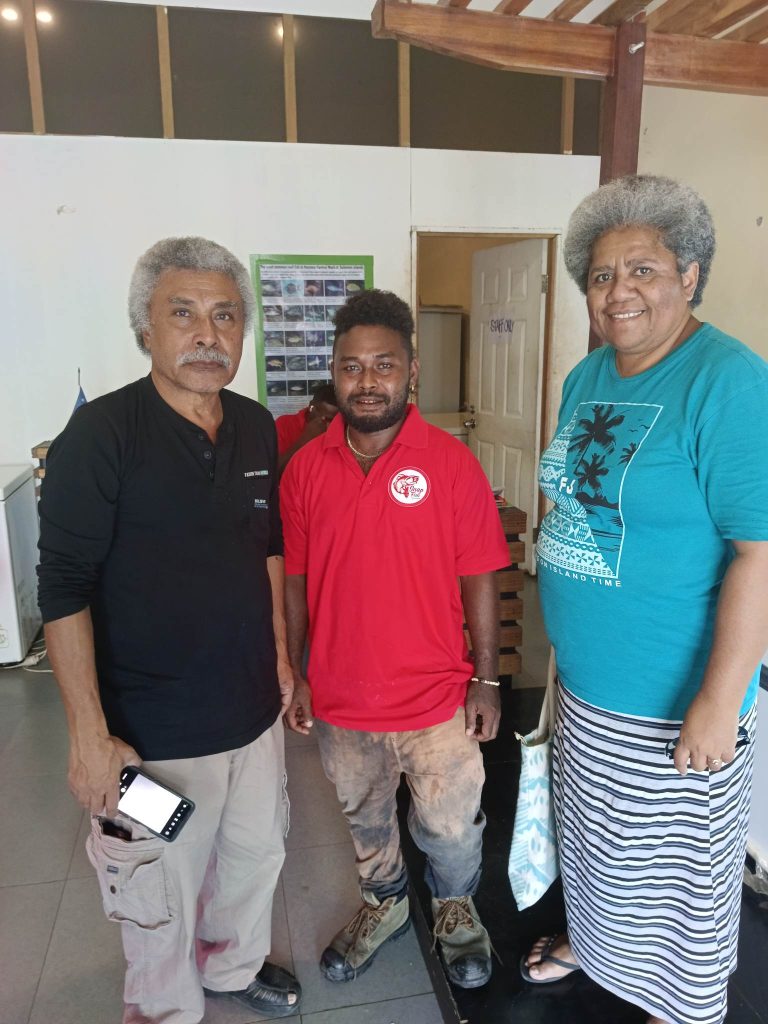 Snap Fish Solomons is a local community inshore fisheries initiative and advocates for responsible fisheries and community participation in the sector. Snap Fish Solomons lead man Devine Bugotu is very delighted to meet the MSG team.
Director General Louma is also pleased to see young people enter into fisheries and entrepreneurship.
DG Louma said that he is pleased to visit a shop whose personnel was part of the MSG inshore fisheries training and was able to return to Solomon and add value to some of the training materials and knowledge that he gained during the training.
– GCU