THE Solomon Airlines yesterday announced its major sponsorship support for the 2023 Pacific Games to be hosted by Solomon Islands in Honiara from 19 November 19 – 2 December, 2023.
The airline is the first Presenting Sponsor for SOL2023, providing SBD $5 million value of air travel, air freight and promotional content via its owned media channels, to underpin logistics and promotion of the 17th Pacific Games.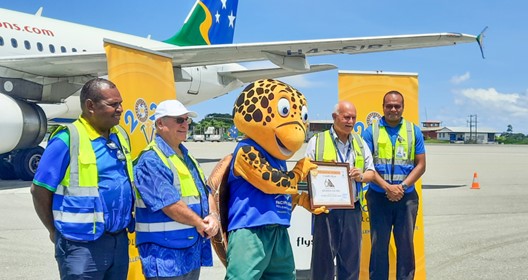 Some 5,000 participants including athletes, technical officials and support staff from 24 countries will travel to Honiara for the games. This will be the second time Solomon Islands has hosted the sporting event following the Mini Pacific Games held in Honiara in 1981.
Announcing the sponsorship at Henderson International Airport today, Solomon Airlines CEO Gus Kraus said the airline was tremendously proud to add its support to such a key event for the country.

"SOL2023 is a very significant event for us all, to highlight our country, our airline and our capability to international visitors and media. As Solomon Islands national carrier we are excited to have that opportunity," he said.
"Our support will enable the efficient movement of personnel, organisers and officials, and vital resources and materials via our air freight operation.
"We are proud to make that commitment and to play our part in ensuring the success of the Pacific Games, from the all-important lead-up phase through to the exciting staging of the games in Honiara,"
he said.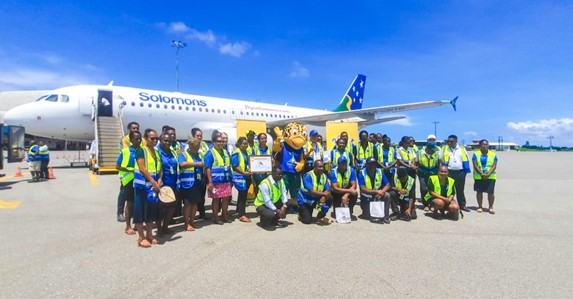 Mr Kraus, CEO of Solomon Airlines today signed a sponsorship contract with Mr Peter Stewart, Chief Executive Officer of the 2023 Pacific Games Organising Committee. The signing ceremony on the tarmac at Henderson International Airport was witnessed by staff representatives from all divisions of Solomon Airlines.