The powerhouse behind the local industry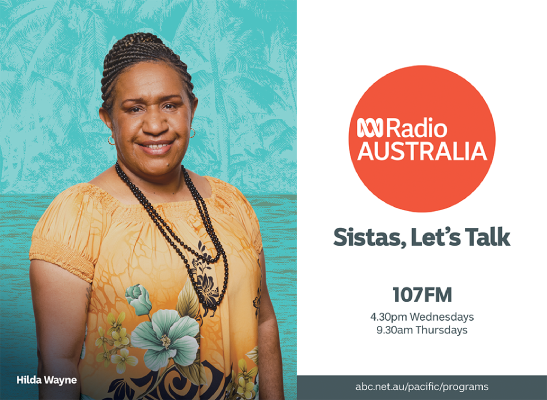 By ELIZABETH OSIFELO 
WHEN I think about fashion the first thing that comes to mind is the latest design, trending style, colors, creativity and raw talent.  
But to be close to accurate, fashion is a popular aesthetic expression in a certain time and context, especially in clothing, footwear, accessories, hairstyle and make up. 
But the question lingering on my mind and I was bursting to ask was; why does fashion matter?
Mermaid Fashion and the name that goes with is Justina Radclyffe, the driving force behind the fashion industry in the Solomon Islands. 
A physio therapist by profession and a fashion designer at heart. 
She loves fashion growing up as a little girl and is still extremely passionate about it today. 
The founder and President of the Association of Solomon Islanders in Creative Fashion is today working tirelessly to pull off the 6th Solomon Islands fashion week this month.
The idea was born after being a part of the Solomon Islands Women in Business Mere market, and realizing that there were so many potential designers and talent that need to be exposed and promoted, and therefore set up the Association of Solomon Islands Creative fashion.
The ASICF is a charitable organization that strives with the vision to grow local designers and to promote the fashion industry in Solomon Islands.
The theme for this year's Solomon Islands Fashion week is Ocean Pearls.
 Ocean Pearls as the theme was chosen because of the impacts of climate change, and therefore the theme would depict effects of climate change which will be highlighted with Body art on the Grand Finale Runway.
The week long program will coincides will workshops and also health benefits which will include awareness of breast cancer and medical checkups for non-communicable diseases. 
 Workshops will be conducted for free to ensure designers produce quality collections to certain standards. 
This year's event is also very fortunate to host the director of the Pacific Fusion Fashion Show New Zealand Nora Swan who will be the Guest Speaker at the Dress in Confidence segment of the week.
Nora Swan is a fashion stylist and as the Director of the Fusion Fashion show it is only one of the credentials added to her long list of accomplishments enhancing her profile as one of the Auckland's go -to fashion stylists.
While speaking to the founder and president of the Association of Solomon Islanders in Creative fashion, Radclyffe very passionately spoke about her expectations of this year's event. 
She said "every year is bigger and better than the last".
 Radclyffe also expresses how the fashion industry in the Solomon Islands is not firmly established compared to other countries but the potential and talent is there.
"What makes us special and stand out in terms of fashion is our uniqueness.
"Our cultural diversity and creativity makes us unique, and that can be seen  in our local designers," she said.
She added that they target individuals from the grass root level to already established business owners in the industry.
Furthermore a focus on young designers and talent because they have the potential to take the fashion industry to the next level and beyond.
The fashion industry in the long term aims to promote and grow our local artists , and designers to a more sustainable level, to be self-reliant, self-sufficient in terms of branding , marketing and exposure not only locally but internationally.
The Association of Solomon Islanders in Creative Fashion also plans to work in collaboration with schools to try and introduce fashion designing in their curriculum as part of their long term plans.
Over the years the ASICF has had success stories form our local designers, who have also paved the way for other local designers.
Namely Frances Do'oro under her label Proton Creation and Luke Gegeo of EL Fashion, who will this year not showcase their collection but add value by support and mentoring to the show and the industry as a whole.
Exposing fashion designers, models and stylists to overseas runways plays a crucial role in growing the fashion industry.
Ranclyff said "overseas runways has the potential in terms of promotion, marketing and networking. 
"Not only that but also builds on their self-esteem and the experience itself is an eye opener to grow their businesses ." 
She further added that in 2017 the association took one model and two designers to the Fiji fashion week and that is when it grew to another level when one of the designers further took part in the Pacific London fashion week in the UK.
This year another two designers and two models participated in the Pacific Fusion Fashion show in New Zealand and therefore increasing in numbers, which is a positive step towards development.
On the flip side of the Solomon Islands Fashion week, it is very challenging and requires effort and dedication to accomplish an event on such a huge magnitude, she expressed.
Radclyffe talks about what goes on and behind the scenes because that is where all the magic and action happens, that includes training of models for the runway, endless phones and emails, logistics and rigorous planning. 
But what keeps her going is the ultimate passion, the love for fashion and the satisfaction of giving back to the community always counts.
Radclyffe commends her team, sponsors and supporters for their commitment shown and for adding value to the fashion industry.
Now came the moment to ask my question that I could not wait to ask; why does fashion matter?
Radclyffe sprung to answer although haven't completing my question 
"It matters because we are human beings,when we look nice we feel good inside," she said.
"It's part of our self-esteem, when you look in the mirror you are of worth and you would like to look beautiful, so being beautiful inside and outside matters, you can be beautiful both ways.
"Fashion contributes to self -confidence and how we interact with each other and makes you feel positive and you can achieve anything in all walks of life," she stated.
The Solomon Islands Fashion Week will take place at the Coral Sea Resort and will begin with the designers exhibition on Monday 11th November.
Tuesday will be various workshops on technical sketching. 
The breast cancer awareness as the main high light of the day complimented by free medical check-ups.
Thursday will host the "Dressed in Confidence" workshop in collaboration with YECSI with the guest speaker Nora Swan.
Saturday 16th November is the grand Finale Runway,where our local designers will showcase their collection at the Coral sea resort.
The Solomon Islands fashion week works in partnership with Fiji Fashion week, Pacific International Runway (Sydney Based) and the Pacific Fusion fashion runway New Zealand.