THE Chair to the Solomon Islands Independent Commission Against Corruption (SIICAC), Anika Kingmele, last week highlighted why corruption should be fought against in the country.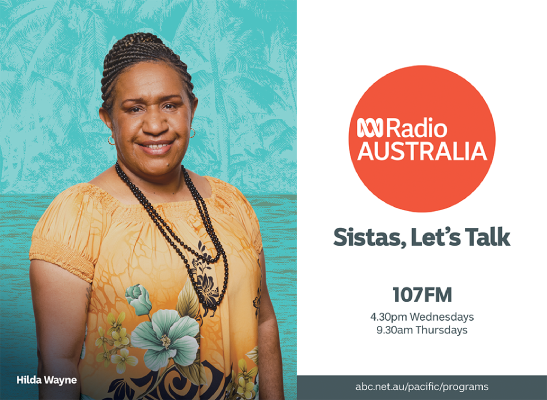 She was speaking during the celebration of the International Day Against Corruption at the National Auditorium in Honiara.
She said it is important for any country or any sector to fight against corruption because it blocks development.
"We must know that corruption blocks the development of any country," Mrs Kingmele said.
She explained that some examples of corruption are the misuse of resources meant for the right services.
"Resources meant for health, education, community or rural development go somewhere else.
"It doesn't go to the right resources that it was meant to be.
"The resources diverted to the pocket of the few corrupted individuals," she said.
Mrs Kingmele added that money which was supposed to be used to buy medicines, build more schools, pay wages of doctors, nurses and teachers or repair damaged roads have been misused or diverted to somewhere else.
Who suffers most?
"We people are suffering most because we need the services for the betterment of our lives," Mrs Kingmele said.
Solomon Islands has lost some of its natural resources like forest cheaply because of corruption, she said.
"Every time the log was cut down, it was sold at a cheap price because someone else is benefiting with the huge amount of money."
Mrs Kingmele said Solomon Islands has lost its precious resources because of corruption.
"Our environment has been degraded while our country never gets the full benefit of the resources that have been destroyed.
"These are some examples of corruption which we can see today."
She said our constitution has been clear that all public servants must not engage in corruption.
The corruption law has been applied to national government, provincial leaders and statutory office holders.
The national government, provincial government, private sectors, non-government organisations and the public domain have the duty to follow rules and laws to avoid the issue of conflict of interest or the use public office for any personal gain.
Corruption does not only happen in the public sector but also in the private sector.
Every person working in the public sector and private sector must commit to accountability and transparency and must discharge their duty in accordance with the law.
With these things, the government has stepped in on how to deal with corruption.
In 2017, Solomon Islands has the Anti-Corruption Strategy which calls on all public servants to effectively uphold laws and rules, guiding their conduct when discharging their duties.
All citizens of this nation are eligible to fight against corruption because it is like diseases that keep on revolting the nation.
By LACHLAN EDDIE