A JOINT rescue operation by the China Medical Team and Cardiologists at the National Referral Hospital (NRH) has saved a Solomon Islands man who suffered a bout of acute heart attack a week ago.
The man was discharged on 18th of this month after he had regained his health. The case has prompted a cardiologist with the China Medical Team, Dr Si Xiaoyun to appeal to members of the public to go to the NRH Emergency Department to check their condition if their chest pain continues for more than 30 minutes.
It was at 16:46 on Sunday, May 14, that Dr Si Xiaoyun, a cardiologist with the China Medical Team, received a call from the emergency department saying that a patient with acute myocardial infarction was in a critical condition and needed emergency rescue.
The call requested a consultation by experts of the China Medical Team, according to a report on the incident. Dr Si immediately put down his work and set off to the hospital, it said.
"As soon as he arrived at the hospital, Dr Si and Dr Patrick from the Emergency Department carried out a rapid diagnosis of the patient's condition. They found that the patient had obvious chest pain, acute critical illness, general clammy and cold, low blood pressure, and the condition was very critical," the report said. After discussion with Dr Patrick, Dr SI with his rich clinical experience, confirmed that the patient was in acute inferior myocardial infarction based on his symptoms, vital signs, and electrocardiogram.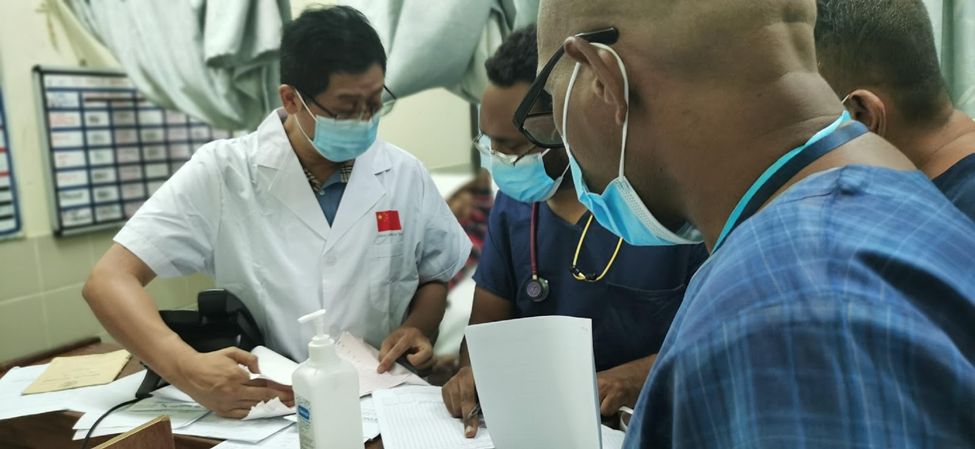 "Dr Si decisively carried out thrombolytic treatment."
After 40 minutes of thrombolytic drug infusion, the patient's chest pain began to ease, and an hour later, the patient got relieved significantly," the report said.
Through continual treatment and monitoring done by Dr Si for 4 hours, the patient's heart rate returned to normal and his vital signs were back to stable.
At present, the patient's condition has improved, and there is no discomfort such as chest pain and chest tightness.
The patient was discharged in a good state on 18th May, the report said.
Dr Si is appealing to people to visit the Emergency Department if they are experiencing chest pain that lasts more than 30 minutes and is not going away.
His appeal is to "elderly friends with diabetes, hypertension, and dyslipidemia." "You must go to the emergency department with your family members or friends in time to avoid missing the best treatment time," he said.
What is Acute Myocardial Infarction?
Acute myocardial infarction, also known as a heart attack, is a life-threatening condition that occurs when blood flow to the heart muscle is abruptly cut off, causing tissue damage.
This is usually the result of a blockage in one or more of the coronary arteries.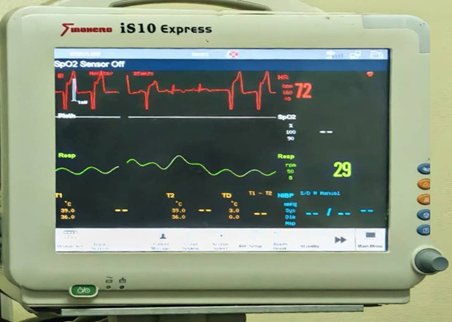 A blockage can develop due to a buildup of plaque, a substance mostly made of fat, cholesterol, and cellular waste products or due to a sudden blood clot that forms on the blockage.
Symptoms include severe chest tightness, chest pain, sometimes with radiating pain in the left shoulder and arm, back or neck, profuse sweating, or even a feeling of dying.

By Alfred Sasako