THE 2023 Oceania Anglican Fono has commenced in Honiara following a warm welcome speech by the Archbishop and Primate of the Anglican Diocese of Melanesia, the Most Reverend (Rev), Leonard Dawea, emphasising the significance of fono – convention.
The three-day convention, which concluded in Honiara on Sunday, brings together the Archbishops of Aotearoa New Zealand, the Most Rev Donald Tamihere (Tikanaga Maori) and Archbishop of New Zealand, the Most Rev Philip Richardson (Tikanga Pakeha), Archbishop of Polynesia (Tikanga Pasifika- Fiji, Tonga, Samoa) The Most Rev Sione Uluilakepa, Archbishop of Australia, The Most Rev Geoffrey Smith, Archbishop (Acting) of Papua New Guinea (PNG), Bishop Nathan Ingen and the Archbishop of the Anglican Church of Melanesia himself, the Most Rev Dawea.
Also in attendance are the General Secretaries to these Archbishops which includes Rev Michael Hughes of Anglican Church of Aotearoa, New Zealand, and Polynesia, Ms Anne Haywood of Anglican Church Australia, Dr Abraham Hauriasi from the Anglican Church of Melanesia and Dennis Kabekabe of Anglican Church PNG.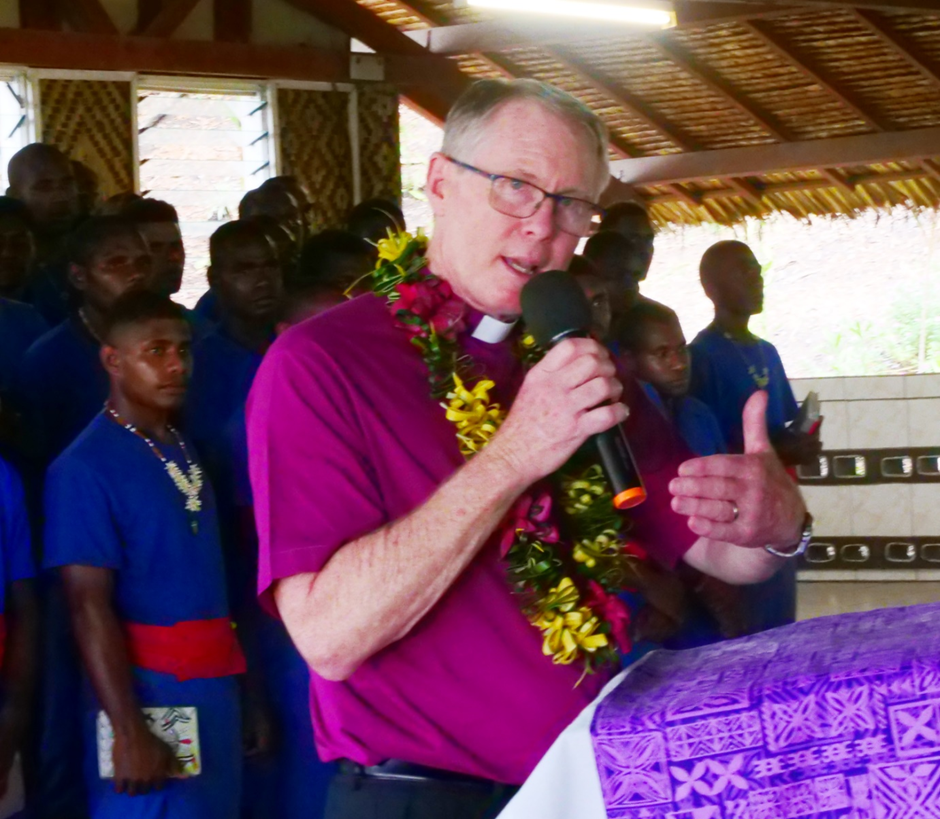 The meeting is convened under the theme 'Fellowship and Growth in Regional Anglican Diversity' and the tops of discussion include Intentional Discipleship, Theological Training, Climate Change & Disaster preparedness & response and Pacific Seasonal Workers Scheme.
"Overall, the Oceania Anglican FONO tone is a vibrant and engaging event that highlights the important role of the Church in promoting justice and peace in the world.
"It emphasises the need for Christians to be active and engaged disciples of Christ and provided a platform for sharing best practices and innovative approaches to ministry. The insights gained from the conference will be invaluable in strengthening the Church's impact in Oceania and beyond.
"We are indeed proud to welcome and host you for the 2023 Oceania Anglican FONO. After several years of interruptions by unforeseen circumstances and the COVID-19, it is pleasing that we are able to have face to face fono this year.
"We give praise, honour and thanksgiving to our living God for your safe arrivals on the beautiful shores of Solomon Islands. Our theme for this year is: Fellowship and Growth in Regional Anglican Diversity, a theme which affirms God's gift of fellowship as mechanism to endeavour growth in our rich inter-regional Anglican diversities of cultures, languages, races, ethnicity, and our naturally geographical localities.
"2023 FONO carries the meanings and mannerism of our traditional and cultural fonos emanating from our Pacifica communities. It breathes virtues of unity, friendship, fellowship, listening, accepting, learning, respecting and supporting," Archbishop Dawea said in his welcome address last Friday.
"As the one Body of Christ with many parts in the region with vivid and tangible diversities and circumstances, such correlative virtues are highly conducive to archive the designated intentions of our fono.
"We are at a profound and interesting threshold of increasing social, political, religious, cosmological, and technological issues in our regional Anglican Provinces, not to mention our global Anglican Communion family.
"As our regional Churches continue to encounter turbulences within and from all sides, we are called to rewrite and weave new stories or 'tok stori' to navigate new pathways. Our regional Churches need to remain abreast with the changing contexts in the region," Archbishop Dawea added. 

In response, the Archbishop and Primate of Australia, the Most Rev Geoff Smith said he found the of this year's convention very encouraging.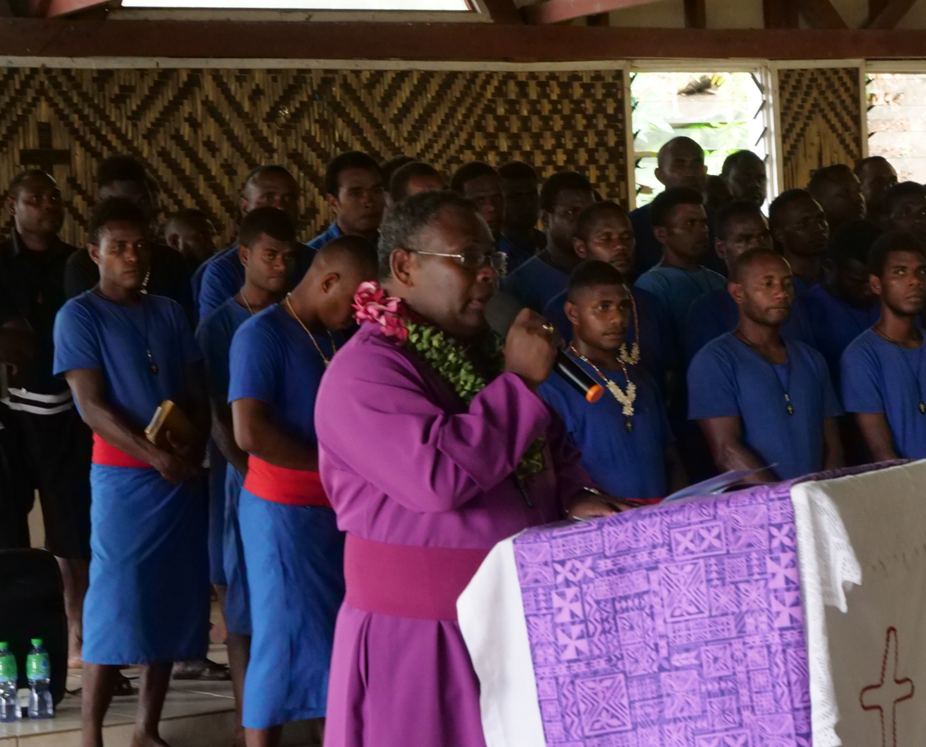 "We live in an increasingly divided world community and even our church is not immune from that, the Anglican communion is dealing with all sorts kinds of divisions at the moment.
"Our theme talks about growth, it talks about growth in fellowship and growth in diversity, not minimising diversity or somehow just hiding it, but actually celebrating it.
"Seeing it as a good thing working on growing the diversity among us and embracing the diversity which is around us."
Archbishop Smith said the convention will be a great time for sharing together, growing in fellowship together, a great time to listen to each other, speak to each other, worship with each other and grow.
"We live in very different backgrounds share more effectively in God's mission, the mission that God has called us to share," he said.