The Isabel Provincial Government and the Buala community have endorsed the concept design for the Buala market, which Australia is rebuilding through the Solomon Islands Infrastructure Program (SIIP). Australia is also rebuilding the nearby Buala wharf.
Representatives from the Australian High Commission, the SIIP technical team, and UN Women Markets for Change Program travelled to Buala in January to explain the concept design to the Isabel Provincial Government, community, market vendors and businesses.
The SIIP technical team also heard from residents and businesses on improvements they would like to see in the design of the new wharf – Isabel's primary freight import and export infrastructure.
The wharf will be redesigned to be resilient to rising sea levels that see the wharf submerged during king tides. This will improve its serviceability by businesses and ship operators. The wharf will be safer and more accessible for women and people with disabilities.
Isabel Premier Rhoda Sikilabu said, "This is the first time our government has been included and consulted in the design of any infrastructure project in our Province."
"This infrastructure will be used by the people of Buala so I thank the Australian Government for recognising the importance of including our needs and ideas in the designs," said the Premier.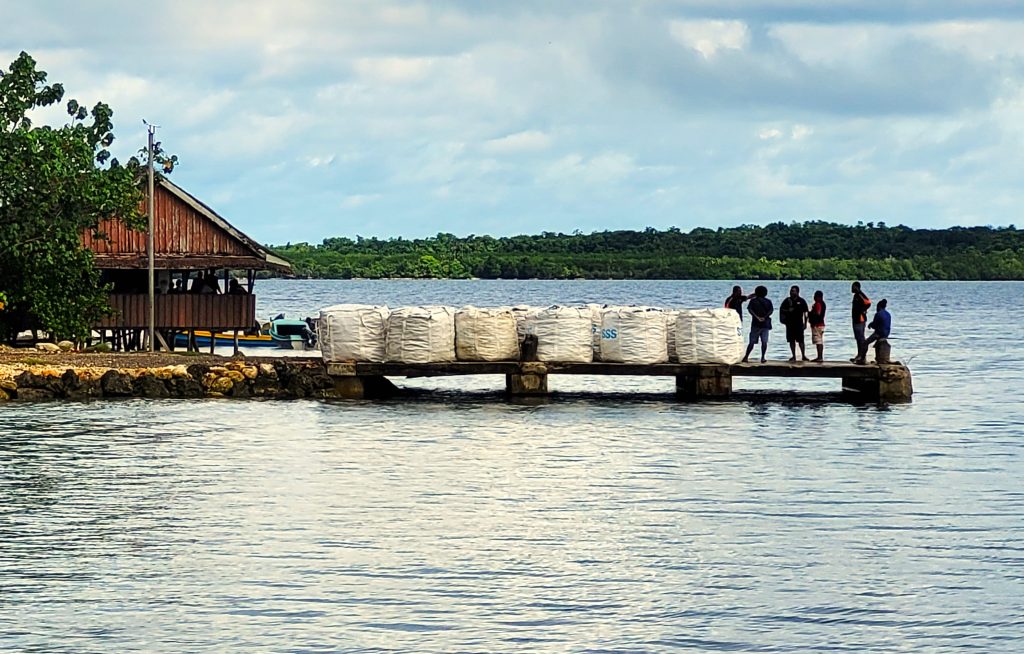 The existing market will be replaced with a new market building which will provide more space and storage, a landing area for boats, and restrooms which will be accessible for people who may have a disability.
Alvina Erekali, UN Women Solomon Islands Program Coordinator explained that "the Australian-funded Markets for Change Program aims to ensure marketplaces in rural and urban areas are safe, inclusive and non-discriminatory environments, that promote gender equality and women's empowerment."
An interim committee has been established as the first step towards a Market Vendors Association which will work with the provincial government to operate and maintain the new market.
Annie Vavaha, President of the interim committee, said "it has been our dream to be in an organised group such as this one. We are excited and looking forward to the training and other opportunities this project will offer in the near future."
Construction of the Buala market is expected to commence later in 2023.