Notice is up as the High Court-ordered Hell's Point eviction countdown begins
IT is bound to happen – just a matter of time. The government knows that its days are numbered just as much as the Royal Solomon Islands Police Force (RSIPF) does.
Last week the threat of eviction in the Levers Solomon Ltd vs Attorney General case finally hit home.
The Notice of Eviction was finally put up by the Sheriff of the High Court ordering police to evict itself from the Hell's Point site where police have been conducting training on safe disposal of unexploded ordnance from World War II.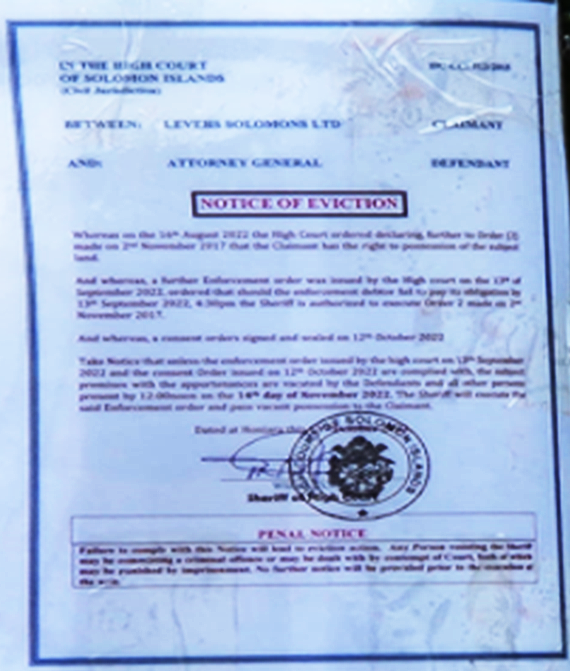 The eviction was included in re-enforcement orders – the fourth in as many years – granted by Deputy Chief Justice, Rex Foukona, on 22nd August this year. The set of orders gave the government until 4:30pm on 13th September 2022.
Repossession of the land by Levers Solomon Ltd was amongst the Orders granted unless the government settled the judgement debt of $32, 401,041.00 plus daily interest accruing at five (5 percent) as well as rentals by 4:30pm on 13th September 2022.
But by that date, the government only paid LSL $20 million, leaving the balance ch comprises daily interest accruing at five [5) percent as well as the rentals.
Order Number 4 said, "… without limitation on the right of the Claimants to rent at least from 2nd November 2017, and the Claimant is entitled to take all reasonable steps to permanently remove the persons occupying the land subject of these proceedings, as from the expiration of the date of payment."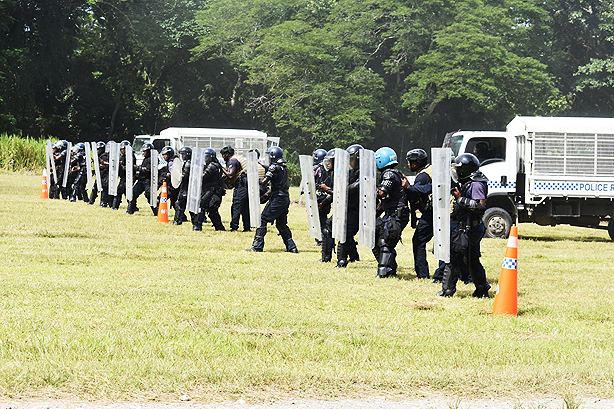 This will be the first time the Royal Solomon Islands Police Force will have evicted itself from private land it had been illegally occupying over the years.

By Alfred Sasako