THE sale of Hammock Beach to the Commodity Exporting Marketing Authority (CEMA) was never approved by the CEMA Board, it was revealed yesterday.
Nonetheless, a down payment of $1 million has been made to local firm, Hatanga Ltd. According to CEMA, the land on which Hammock Beach is located "is registered under Hatanga Ltd (HL).
Now that details about the transactions have come out, CEMA is reportedly under pressure to retrieve the $1 million already made as a down payment on the popular beach front property just west of Honiara.
Initial report suggests CEMA entered into a Purchase Agreement with Hatanga Ltd (HL) for $7m and secured the land with initial deposit of $1 million. Hatanga Ltd has six (6) months to give vacant possession and then CEMA will pay the balance," according to a CEMA official.
But sources told Solomon Star, which broke the story on the sale earlier this month, that the sale and purchase of the property was never discussed nor approved by the CEMA Board.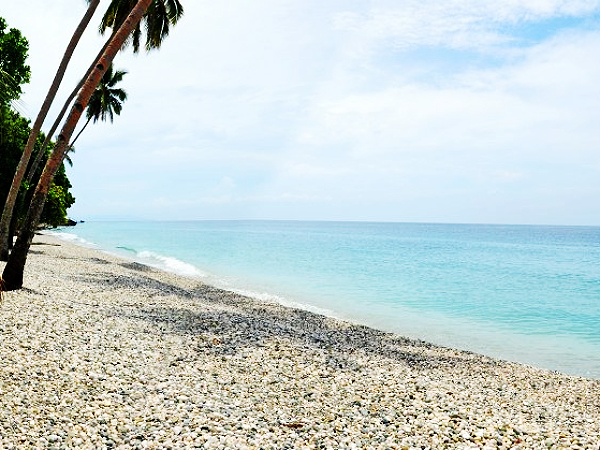 Part of Hammock Beach west of Honiara … its sale is now under question mark
"The Board has never approved the purchase. It is now trying to get the money back," one source told Solomon Star yesterday.
The secret sale also took traditional landowners by surprise as they were never told about the sale of their traditional land until the payment of $1 million upfront payment was made known.
In a way the multi-million-dollar sale was forced on CEMA – one of the major beneficiaries of the Government's stimulus package scheme.
Although CEMA leases on three (3) warehouses at Point Cruz owned by Solomon Islands Ports Authority (SIPA), the marketing agency needs to start looking for storage for copra and cocoa produces arriving in Honiara from the Provinces.
"CEMA copra and cocoa from Provincial Buying Centers will have to be stored in Honiara for export and marketing purposes. Large volumes of copra and cocoa will soon be shipped from the Provinces especially Russell Islands," a CEMA official said at the time.
It is understood that the sale of Hammock Beach to CEMA through Hatanga Ltd is connected with CEMA having exclusive access to copra and cocoa production on Russell Islands.
Hatanga Ltd's senior figure, Alex Bartlett, is said to hold titles over many land parcels on Russell Islands.

By ALFRED SASAKO