TRAINING of laboratory technicians from Choiseul and Temotu provinces has started last week in preparation for new laboratories which are proposed for their provincial hospitals.
The laboratory staff from Lata and Taro hospitals few to Munda, Western Province to join their colleagues at Helena Goldie Hospital for the training which is provided under Australia's laboratory infrastructure support package.
A statement from Ministry of Health and Medical Services (MHMS) said the training is to equip laboratory technicians with the knowledge and skills to properly operate the equipment, how to set them up, monitor functions and perform basic maintenance including the use of various instrument software.
A new prefabricated laboratory funded by Australia was installed and launched at Helena Goldie Hospital last week. Australia is planning to install similar labs for Taro and Lata hospitals.
A laboratory technician at Helena Goldie Hospital Solomon Soakai said some of the equipment in the laboratory are new to him despite 18 years of lab experience therefore the training is necessary and useful.
"I am very excited with this new lab and all the new modern equipment that comes with it including the work space.
"More importantly, the lab is functioning at 100 percent, meaning we can perform all types of blood tests including collection and storage of blood that will contribute significantly towards our efforts to support the clinical team in diagnosing and treating patients," Mr Soakai said.
Senior Registrar Helena Goldie Hospital Dr Hendrick Kaniki said blood samples are often sent to either the National Referral Hospital or Gizo Hospital.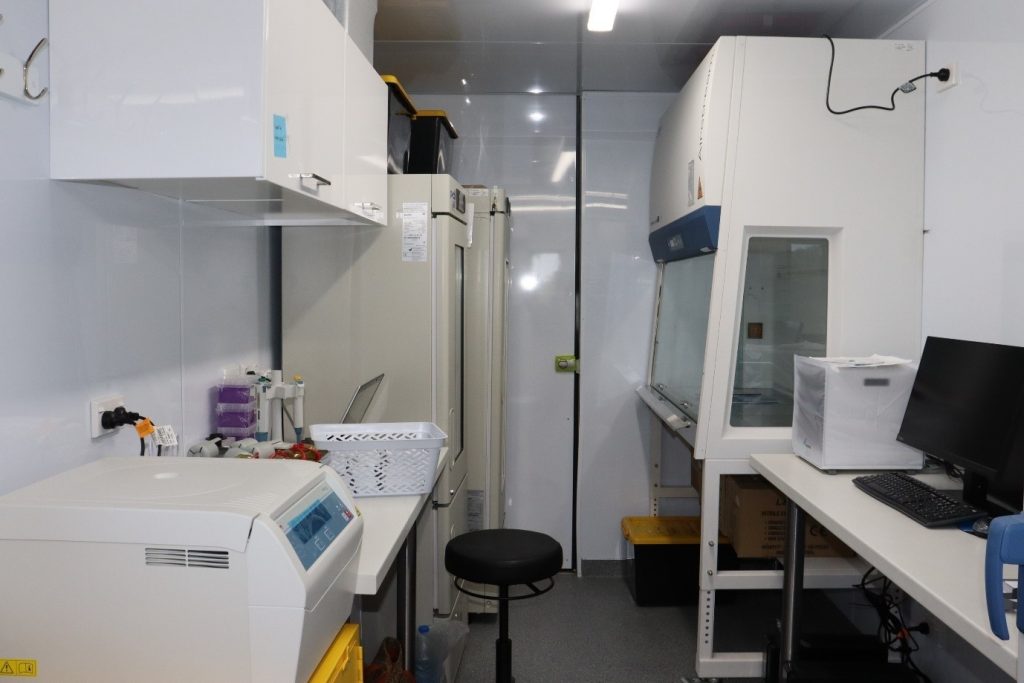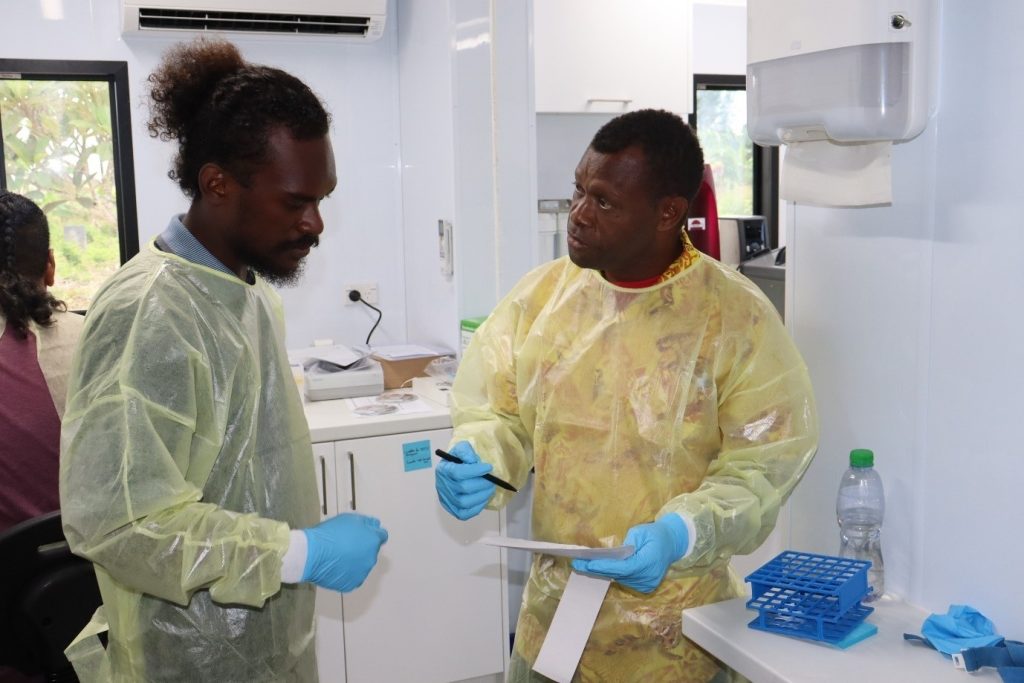 "Once results are urgently needed and the type of test can be performed at Gizo we will have to send blood samples by boat and the cost at the most can reach up to $2000. If to Honiara by plane, costs can range from $100 plus to $200 plus depending on weight," Dr Kaniki said.
He said with the new lab and from the hands on training conducted last week, results were made available only within an hour or so without any costs.
Dr Kaniki thanked the Government of Australia in partnership with the Ministry of Health and Medical Services for the laboratory project and the New Zealand Pacific Pathology Training Centre for delivering the important training.