SILENTWORLD – the foreign-owned shipping logistics and fuel re-sales outfit in Honiara with strong links to the Australian government – is negotiating the purchase of the former Solomon Taiyo factory site at Tulagi.
Solomon Islands National Provident (SINPF), which owns the prime seafront site confirmed yesterday it and Silentworld are negotiating the sale and purchase. Both companies jointly own the nearby Sasape International Shipyard, also on Tulagi, Central Islands Province.
"We can respond that discussions with Silentworld are progressing well and hopefully subject to finance, a transaction will be made soon. The details of a sale will then be disclosed by parties to the agreement once the transaction is made," SINPF Chief Executive Officer, Mike Wate, said in response to written questions from Solomon Star yesterday.
According to the company's website, Silentworld is "Solomon Islands' pre-eminent shipping and logistics company."
"We have been servicing the shipping needs of the Pacific since 2000. This experience enables us to offer reliable, secure and on time service.
"From scheduled and charter shipping services to the outer provincial regions of the Solomon Islands, to bulk fuel re-sales and supply, Silentworld is the only choice for professional shipping and logistics services," it said on its website.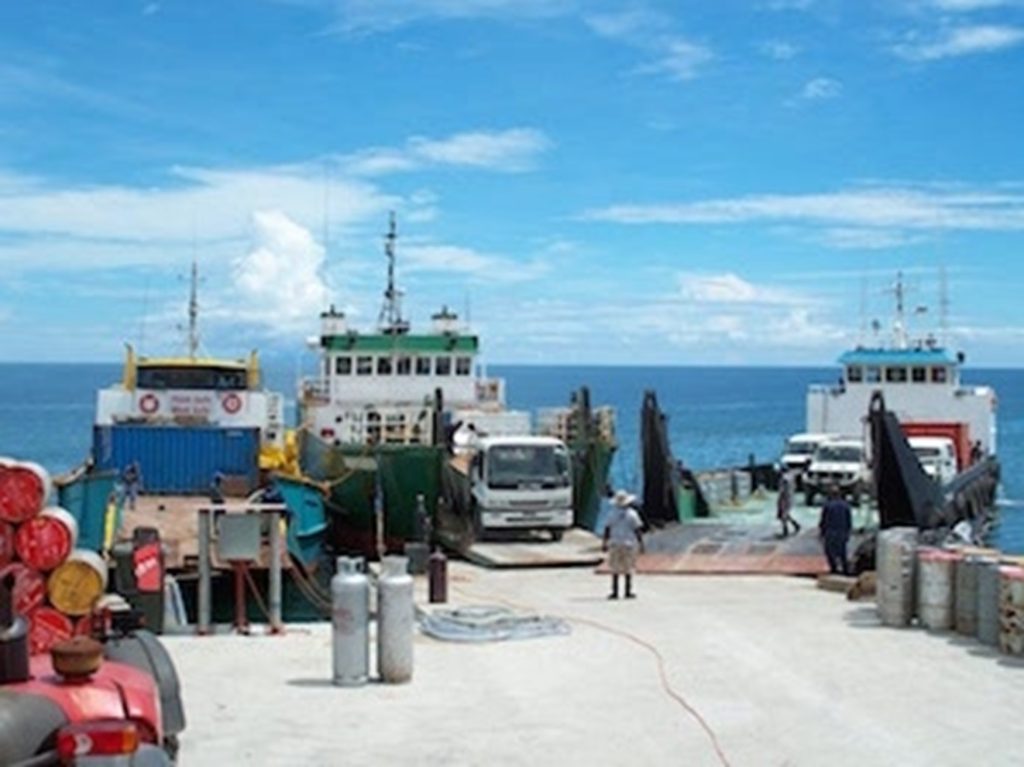 DOMESTIC SHIPPING
Scheduled services to the West and Eastern Provinces, dedicated shipping bases and consolidation / storage areas in Honiara and Noro.
SHIPPING & FREIGHT FORWARDING
The Company has locations in Melbourne, Brisbane, Singapore and Honiara, the company said.
Amongst the services it provides are shipping agency, ship's husbandry, international freight forwarders, container consolidation and procurement.
Silentworld's fuel re-sales depot at Ranadi, east Honiara
It specializes in provincial fuel re-sales and distribution of high-quality diesel and Unleaded petrol, with re-sale sites being established throughout provincial centres, the Company's website said.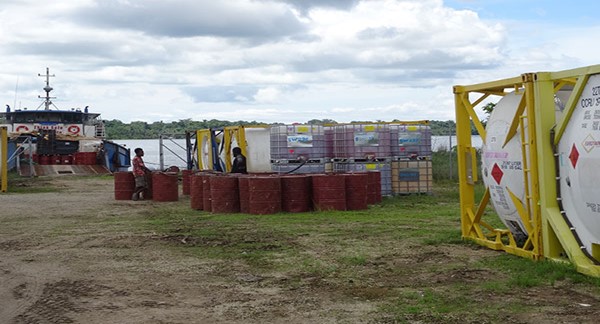 According to an article published by this newspaper to mark the Company's 10th anniversary in April 2015, Silentworld Shipping and Logistics "directly contributed over SBD$500 million into the country's economy over the past ten years."
Speaking at the time, Chief Executive Officer, Meyric Slimming said the company started from a humble beginning when it departed Vanuatu in April 2005 on MV Silent One.
He said the Company came to Solomon Islands initially to provide support for the Regional Assistance Mission to Solomon Islands' (RAMSI's) Law and Justice Program.
The programmes included court circuits from Duffs and Utupua to Shortland and Choiseul, witness transfers from the Weathercoast, HF medical radio installation from Tikopia to Mono, distribution of medical supplies, distribution of Education books and visits, transfers of prisoners and distribution of ballot boxes.
From 2005-2008 the Company continued to grow by providing domestic shipping services for businesses to the provinces and expanded with the arrival of Santo Star in 2007, Western Star in 2008, Torress Star and Jackpot in 2009, Mr. Slimming said.
In 2010-2013 the Silentworld Shipping Logistics took delivery of a passenger vessel Discovery 360 that provided transport services between Honiara and Auki. That service has discontinued and the Discovery 360 is moored just outside the land at Tulagi it is negotiating to buy.
From 2013, Silentworld entered into a joint venture with the Solomon Islands National Provident Fund to operate the Sasape International Shipyard, provide shipping agency and freight forwarding, provide fuel sales and distribution, fuel resellers and Solomon Islands Dive Expeditions, according to the Solomon Star article.
.
"In our ten years of business, we directly contributed over $500 million to the economy and we have paid our taxes-every last drop.
"We have in tandem with the National Provident Fund, assisted a new macro economy in Tulagi, greatly increased province's business with our regular shipping schedules, employ over 200 staff of which 98 per cent are local and have had influence in almost every Island from Tikopia, Duffs, Reefs, Dai Island, Sikaiana, Ontong Java, Mono, Rennell and Bellona along with the major and more well-known Islands," he said.
Mr. Slimming said the Company would continue do business in Solomon Islands and work in partnership with business partners, business houses, individuals, provincial government and the national government.
It is understood Silentworld's interest in buying the former Solomon Taiyo factory site in Tulagi is prompted by unconfirmed reports last year that a Chinese fishing company was interested in buying the area to develop a shore base for fishing boats to repair their fishing nets.
Solomon Star also understands that Silentworld had been receiving secret funding of up to three hundred thousand dollars a month in funding support from Australia's Department of Foreign Affairs (DFAT).
This could not however be independently verified.
According to sources, the reported DFAT funding support was intended to accelerate the sale-purchase process as Australia does not want any Chinese company to develop the area into a shore base facility. Canberra feared the facility could be turned into a naval base – a claim the Chinese government has rejected outright.

By Alfred Sasako