FIVE Solomon Islanders have successfully completed their years of studies at the Fulton Adventist University College (FAUC) in Sabeto, Nadi, Fiji.
They joined many more students during a colourful graduation ceremony over the weekend.
The weekend ceremony commenced on Friday 25th November and concluded on Sunday 27th November with the main graduation ceremony.
Casper Hillary, a local working at the College as a lecturer within the Education Department told the paper yesterday that it was successful program which got all the graduands, guests, staff, students, parents, guardians, friends and supporters coming together to enjoy a weekend of spiritually blessed program.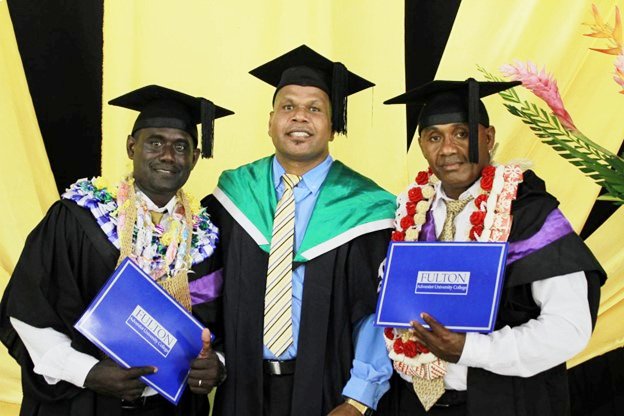 The five students received various bachelor qualifications from theology, business&accounting, information systems and education.
He said, the graduation ceremony also marked the closure of the institution's academic year.
He told the paper that the graduation program started on Friday evening and ended on Sunday, based on the theme "Excel in Power & Purity."
The incoming Principal for the University College, Dr. Ronald Stone took the sermon on Sabbath emphasizing the theme through the character of Joseph in the Bible.
"You cannot succeed in life without God on your side. Joseph was with God, and he prospered," Dr. Stone was quoted when he highlighted the message to the graduating class.
Graduates from the Faculties of Theology, Education and Business were conferred certificates and degrees on Sunday during the ceremony, Mr Hillary from Temotu Province said.
At least five graduates are from Solomon Islands, he confirmed.
They are Jonathan Galo (Bachelor of Theology), Francis Henry Nelson (Bachelor of Theology), Lyndella Martha Buka (Bachelor of Business- Accounting & Management), Robinson Ray (Bachelor of Business- Information System & Technology) and Shania Ragoso (Bachelor of Education-Primary).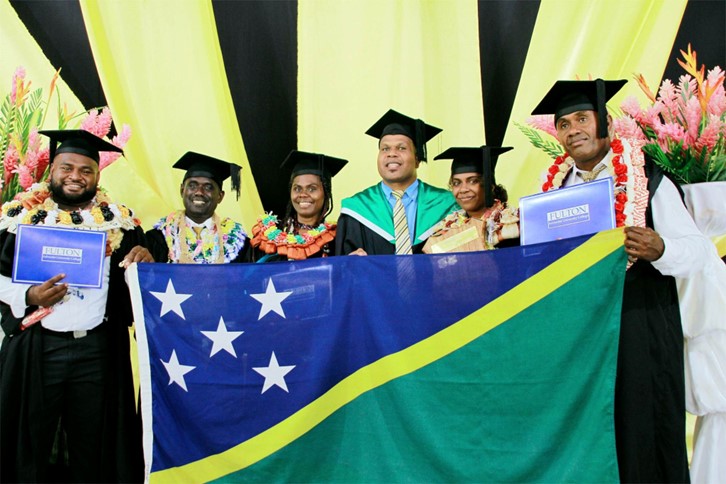 Francis Henry Nelson who pursued Bachelors of Theology is the eldest of the graduating class.
He hails from Kolombangara in the Western Province and part Kwara'e in Malaita.
"Being a form 2 leaver and have left school at this level is tough," Francis recalled.
Nelson used to work as a grounds man in Kukudu back then.
He attained his Certificate in Theology at Honda Theology training school and made his way up to Fulton. "I came here with persistence and perseverance, trusting that God will see me through.
"Today is a testimony of God's faithfulness and love towards my study in Fulton. To God be the glory," an emotional Francis added.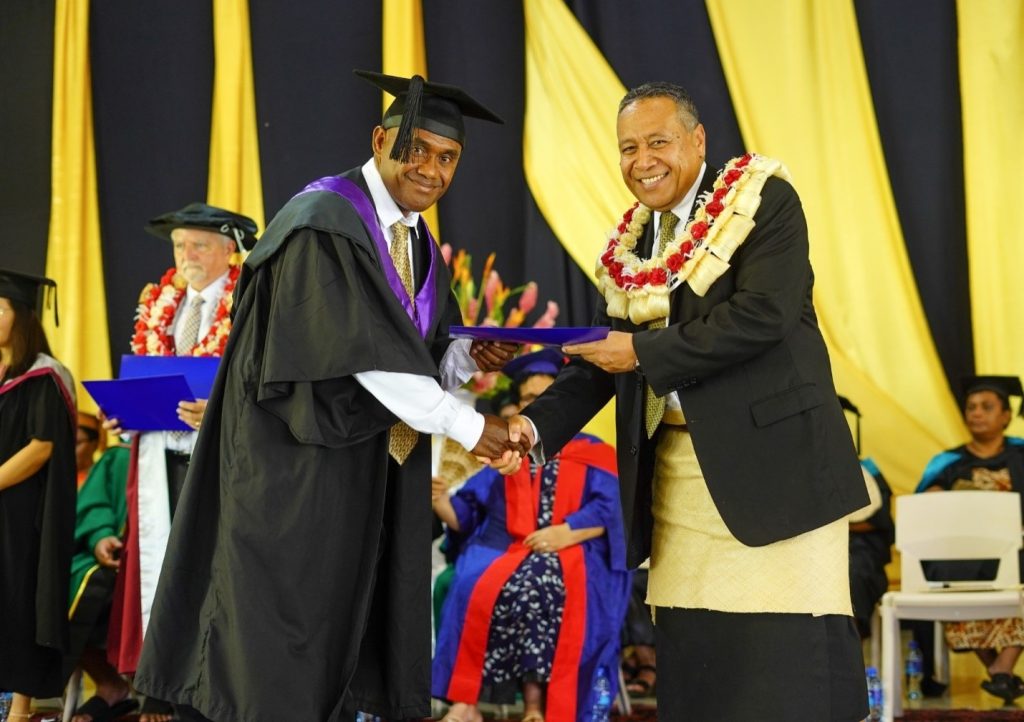 It took 4 years for Francis Nelson to complete his study program.
Family members of the five graduates who were part of the ceremony were excited to witness their achievement.
Mr Hillary said, the graduation ceremony was attended by representatives from the Fiji Ministry of Education, representatives from the Transpacific Union Mission, Fiji SDA Mission, Solomon Islands Government Consular based in Nadi David Iro, parents, guardians, friends and relatives.
The graduation ceremony was live streamed on the Fulton Adventist University College Facebook page.
Fulton offers Bachelor of Early Childhood Education, Bachelor of Education – Primary, Bachelor of Theology, Postgrad Diploma in Theology, Bachelor of Business – Accounting & Management, Business – Information Systems & Technology, Business – Marketing, and Foundation studies. The graduation ceremony ended with photo sessions and refreshments.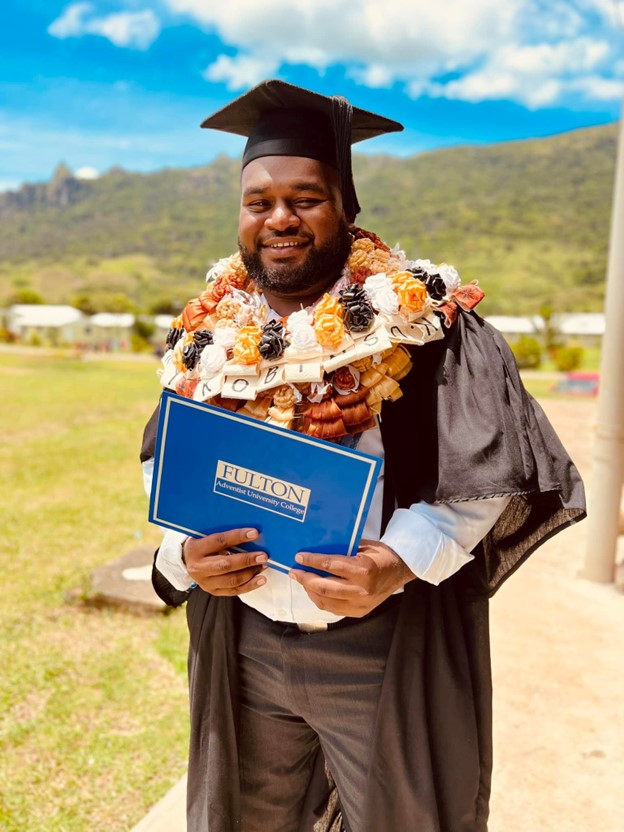 Fulton is a member of a worldwide chain of institutions owned and operated by the Seventh-day Adventist Church.
With its location in Fiji, it comes under the Trans-Pacific Union of Seventh-day Adventists. Fulton Adventist University College has been a training institution since 1940.
Throughout its history, the University has upheld the ideals and principles of Christian education by promoting a program of balanced personal development.
For more information about Fulton, you can visit www.fulton.ac.fj

By MOFFAT MAMU