MERILYN Bae of MB Collection was crowned the winner of the first ever Wearable Art Show held at the Pacific Crown Hotel on Sunday night.
Mrs. Bae from Malaita province won the fashion show for her amazing design featuring a Jelly Fish and Coral wear.
The excited local fashion designer said she could not believe it when her name was announced the winner of the Wearable Art Show.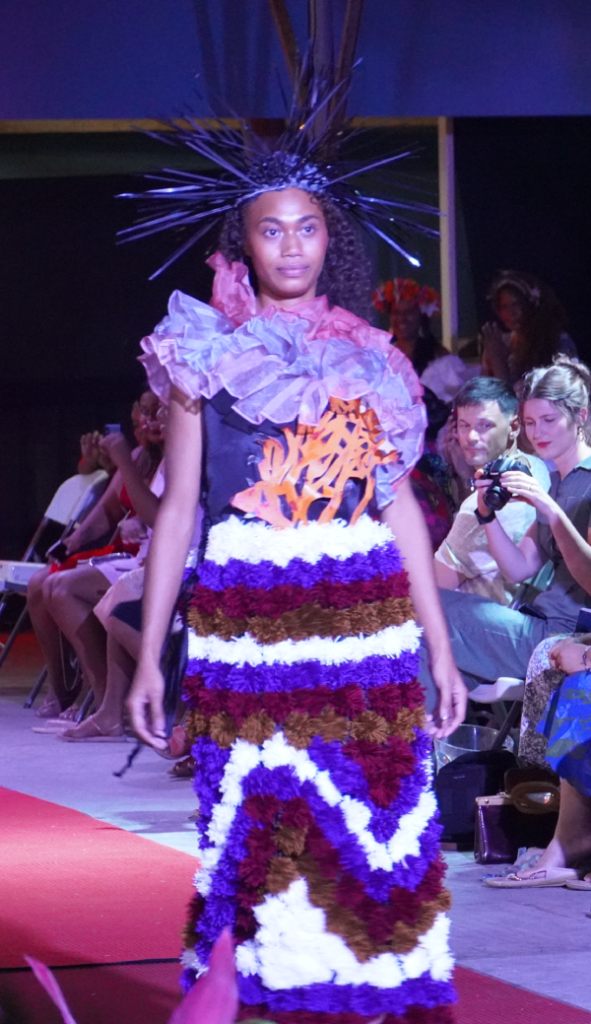 "I could not believe it since it is my first time to do wearable fashion.
"Everyone has tried their best and I am happy to be the winner," she said.
Based on the theme 'Our Oceans, Our Traditions" she created Jelly Fish wear and Coral wear which truly reflects the theme.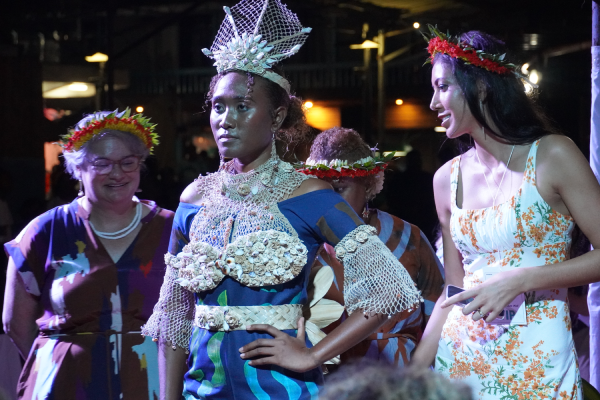 She said many people did not recognize how colourful the Jelly Fish and Corals are which relate to our ocean and traditions.
Having joined the Association of Solomon Islanders in Creative Fashion (ASICA) in 2015 she encourages young designers to continue with their passion for fashion.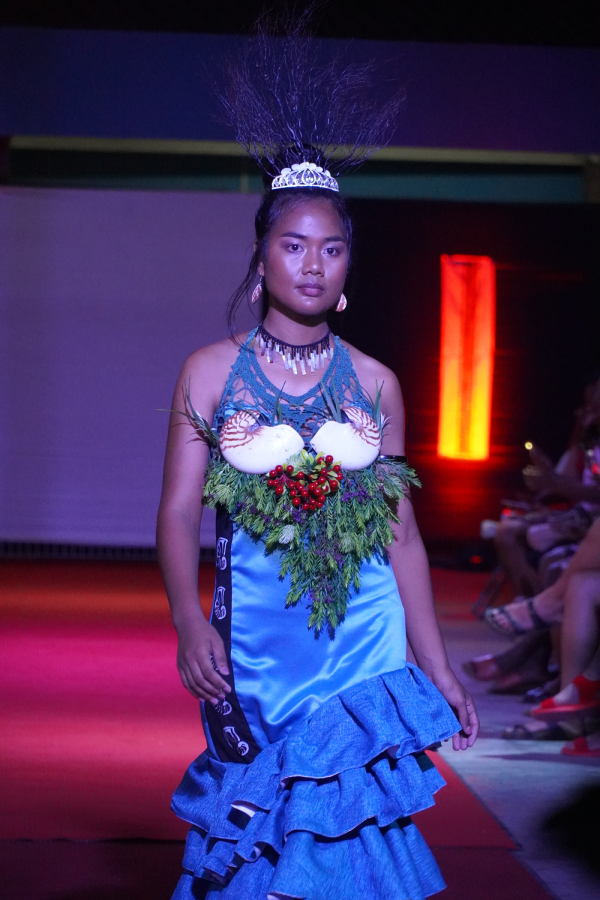 She said she was happy to see young designers from the schools particularly King George Six for participating in the event.
President of ASICA Justina Radcliffe said the Wearable Art Show is different from the previous fashion.
She said what made the show standout is it relates to the ocean, our identity, traditions and cultures.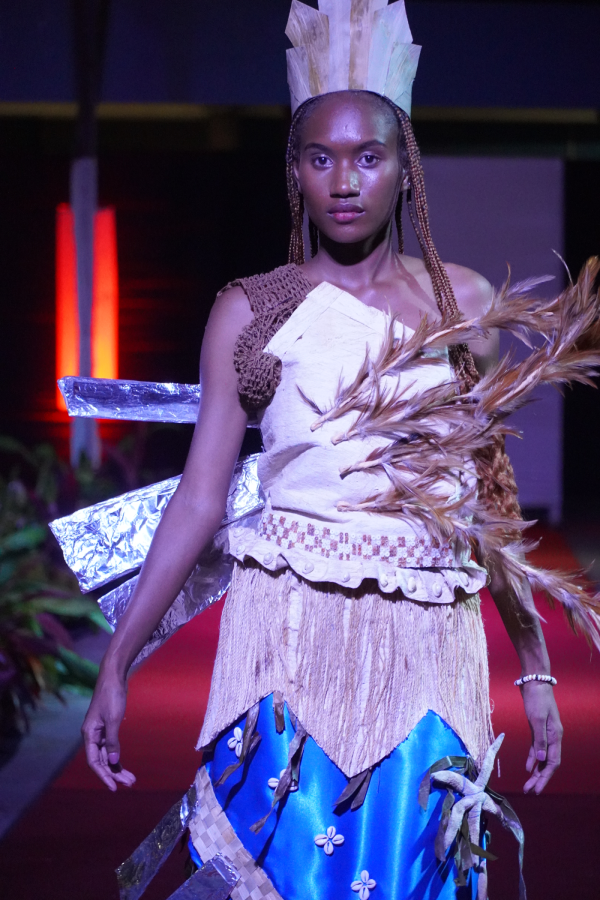 "What made this show standout is it brings us more into how we relate to our ocean, our identity and our cultures," Mrs. Radcliffe said.
She said the country has potential in the industry as demonstrated by the amazing designers during the show.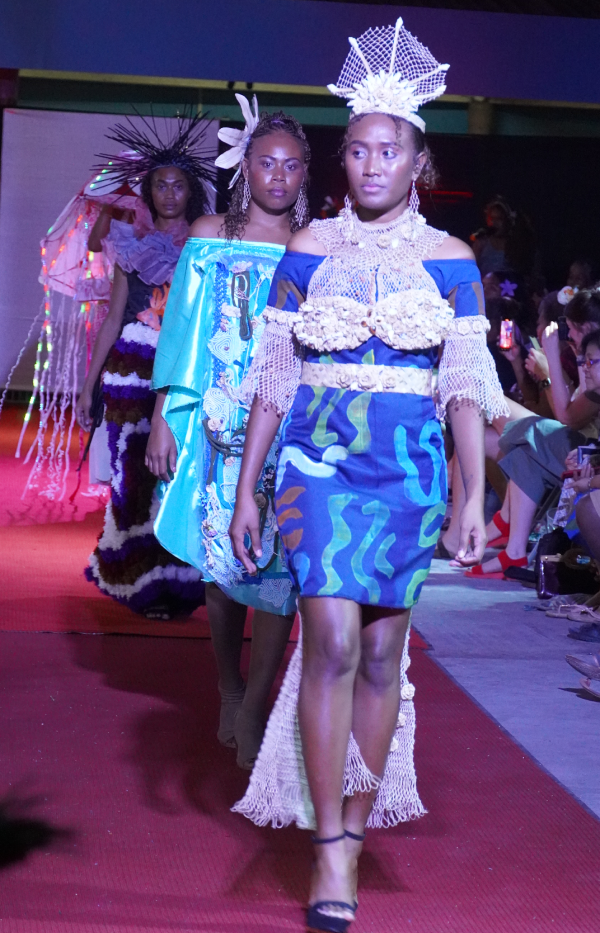 She acknowledges major sponsor British through its Deep Fund One Ocean Hub and University of Strathclyde for supporting the show.
The winner Mrs. Bae walks away with a cash prize of $5000.
Runner up Evanzilyn Araha'boro a form three student of King George Six walked away with a $3000 cash prize while the third placed winner Eileen Mapio of Vae Tailor received cash prize of $1500.
Consolation prizes were also awarded to the participating designers and the models.
The prizes were presented by British High Commissioner to Solomon Islands and Nauru, Tom Coward.
A total of eight designers participated in the first ever Wearable Art Fashion Show.


BY CHARLES KADAMANA
Solomon Star, Newsroom