MISS Solomon Islands, Tiare Haro, visited the camp of the Fiji Contingent of the Solomons International Assistance Force to be given a general overview of the roles and responsibilities of the contingent as part of the regional assistance force.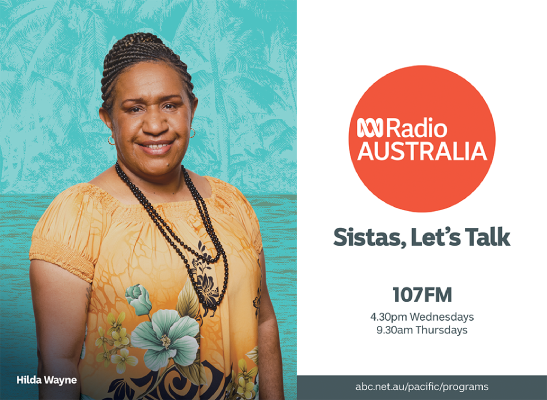 SIAF was deployed to Honiara following the November 2021 Riot. It comprises contingents from Australia and some of the Pacific Island countries.
Ms Tiare Haro was invited by the Fiji Contingent to a church service at the Burns Creek Community United Pentecostal Church on Sunday 15 January.
Speaking during the visit was Commander Asael Toanikeve who said the general idea behind the invitation was to explain the reasons why they are here since 30 November 2021, what they have been able to perform and what is available to support the Government and the People of Solomon Islands through the Royal Solomon Islands Police Force.
"After the Sunday service, Ms Tiare Haro was also briefed on the work of the Fiji Contingent in Burns Creek that enabled the opening of the Burns Creek Community Health Centre on 4 November 2022 and in her reflections, she compared the work done as relevant to the theme of the Miss Pacific Islands Pageant "Strength in Unity," he said.
Commander Toanikeve said the briefing provided Miss Solomon Islands with a better understanding of the SIAF mission before she goes to Samoa this year for the Miss Pacific Islands Pageant.
"The Sunday Programme concluded with a Fijian traditional welcome ceremony, exposing Miss Solomon Islands to the cultures and traditions of the Fijian people.
"On Wednesday 18 January, Miss Solomon Islands was again hosted by the Fiji Contingent to provide her with a summary of their contingent capabilities under the Solomon International Assistance Force here in Honiara."
Commander Toanikeve said the idea behind the second visit was for Miss Solomon Islands to meet a cross-section of the local people that she will be representing in the upcoming Pacific regional pageant in Samoa.
"These include security, tasks and responsibilities that enable a safe and secure environment and contributing towards a peaceful and stable Solomon Islands.
"Some of the Fiji Contingent capabilities that were briefed during the visit included, Ability to operate in normal and other security emergencies as directed from the SIAF headquarters, Engineering Capability to support HADR or Community Engagement Projects, Medical Support to Burns Creek Community Health Centre and Local Communities in support of the Ministry of Health and Medical Services and Public Order Management without the use of Weapons in support of the RSIPF," he explained.
Commander Toaniveke said at the Miss Pacific Islands Pageant in Samoa, Miss Solomon Islands will be able to transmit that knowledge and provide assurance to our Pacific Islands' families that they will be provided a safe and conducive environment to compete in and enjoy and experience the friendly 'Hapi Isles' during the Pacific Games 2023 and beyond.
By MARY MANELEGUA
Solomon Star, Honiara