NURSES and midwives in the country have joined their colleagues across the globe in celebrating the Nurses and Midwifery International Day at Ministry of Justice and Legal Affairs Area, at Town Ground, Honiara, yesterday, under the theme "Our Nurses Our Future."

Permanent Secretary of the Ministry of Health and Medical Services (MHMS), Pauline McNeil, welcomed all the nurses and dignitaries, including the Guest of Honour, Prime Minister, Manasseh Sogavare.
She expressed gratitude for the critical role played by nurses in saving and improving lives.
"The international nurses' day is celebrated around the world on 12May, the anniversary of Florence Nightingale's birthday," she said.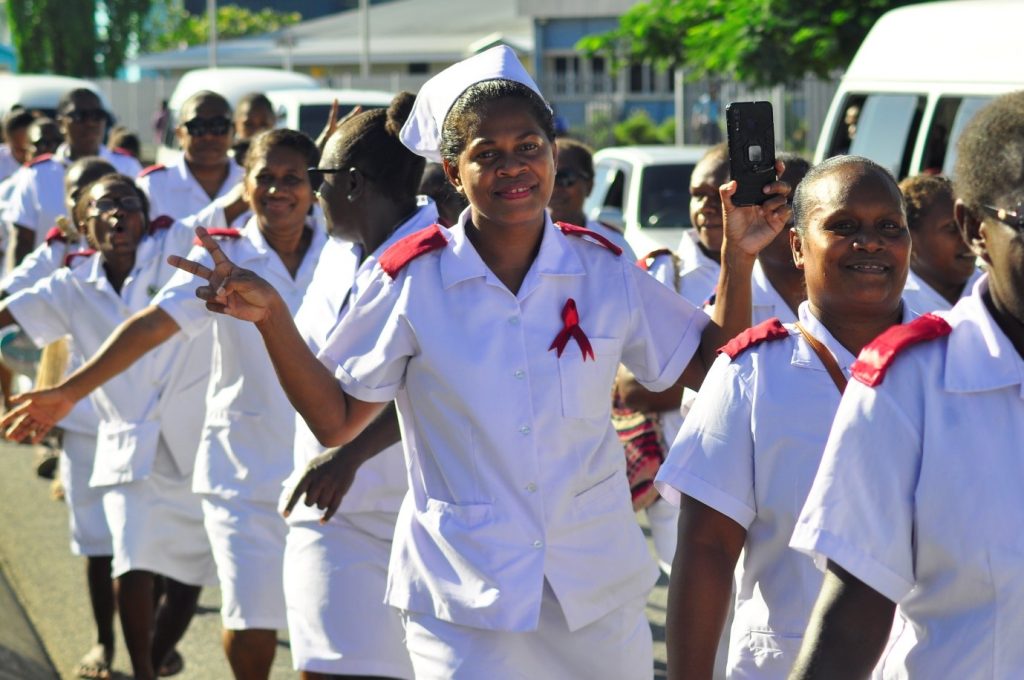 Nightingale is the founder of modern nursing.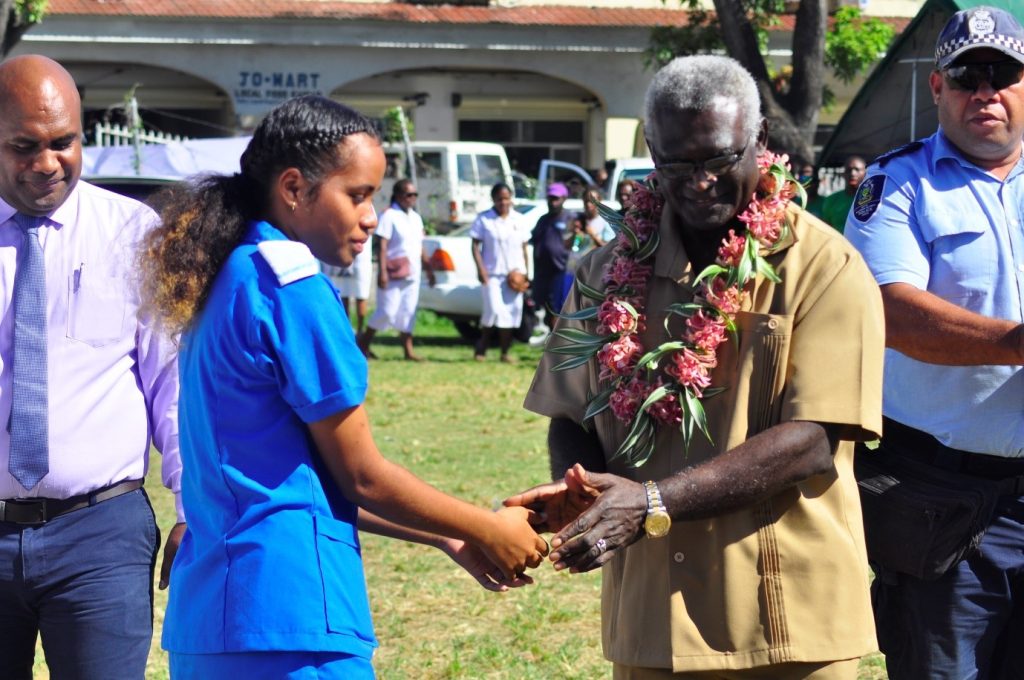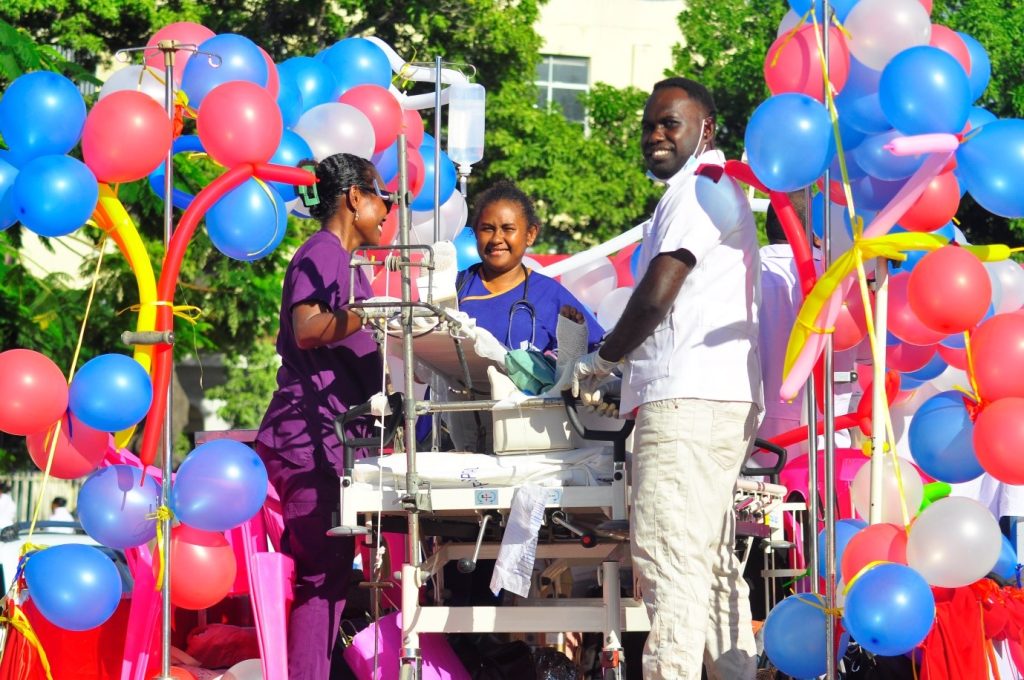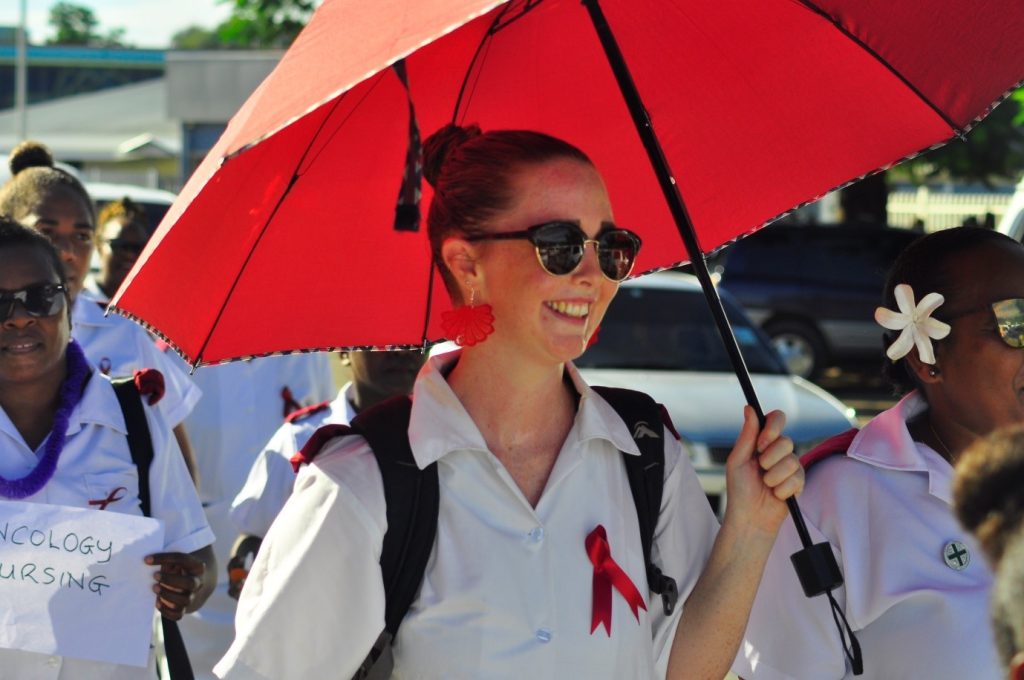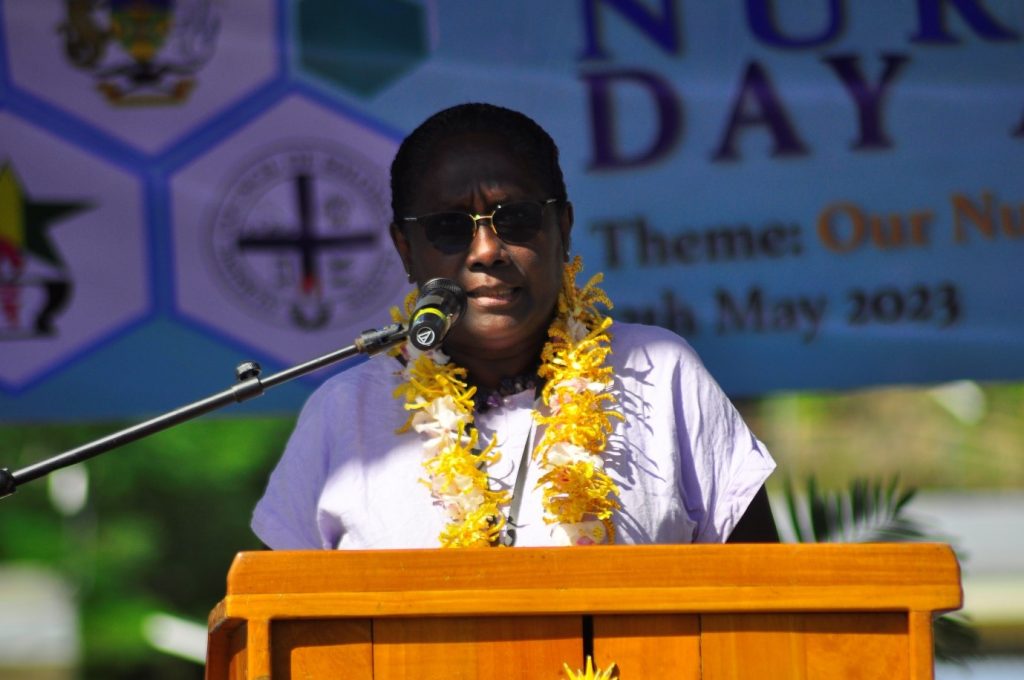 "The international day of the midwifery is usually celebrated on the 15th of May, that is why we have decided to commemorate the two events today," Mrs McNeil said.
The International Council of Nurses (ICN) announced this year's theme as "Our Nurses Our Future," celebrating the important and selfless service of nurses worldwide, who are the backbone of any healthcare system. It is a day to recognise nurses' hard work, dedication, and commitment to their profession.

The programme began with a float parade led by the Royal Solomon Islands Police Force band, from Lawson Tama to the Ministry of Justice and Legal Affairs' Area in Town Ground. Nurses from various institutions, including the National Referral Hospital, Honiara City Council (HCC), Solomon Islands National University (SINU), the Correctional Service of Solomon Islands and Non-Government Organisations (NGOs) and the private sector participated in the parade.

By LACHLAN EDDIE HOE
Solomon Star, Honiara